Are you struggling with your self-confidence because of your misaligned teeth? Are you scared to smile in front of your colleagues or even a camera? Have you always thought of getting your teeth fixed by a professional? If your answers to any of these questions was a yes, then this is just the right article for you. Whether you are worried about your own teeth or perhaps your child has crooked teeth that affect their self-confidence, you must have heard of Advanced Ortho for an alternative to traditional braces; Invisalign treatments. You probably feel curious about the cost and the duration of the treatment. The effectiveness of this innovative treatment could also be a cause of concern for you. Worry not, because we have got you covered. Fortunately, there are many alternatives to achieve that desired smile without having all those metal bands and wires in your mouth. For instance, if you look for Invisalign las vegas, you'll find several orthodontists that will advise you on the process, and offer special promotions, free consultations, and different payment plans for Invisalign. This article will take you through the journey of choosing which of the treatments are better for your smile.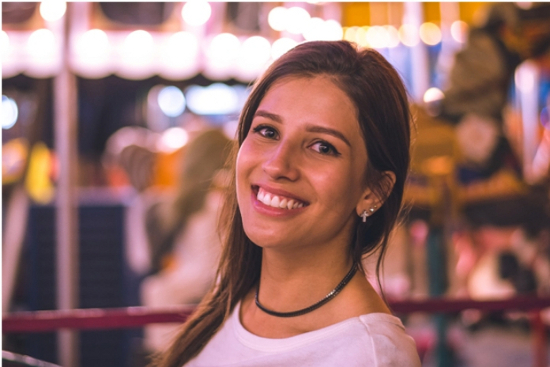 The perfect smile has been in demand over centuries. With celebrities, social media influencers and models all strutting their perfect, aligned and shiny smiles, the common population is subjected to a lot of self-doubt about their appearance. Whether one likes it or not, teeth are an intimate matter. People don't just go around the world telling absolute strangers about their dental issues. Due to massive advancements in cosmetic technologies, becoming a metal mouth is not your only option to straighten your teeth.
Invisalign in the solution to many dental problems that pop up with the use of traditional braces. They are nearly invisible trays that make your life easier while enhancing your smile. They are easy to use, better looking and also super easy to clean.
How do the traditional braces work?
The traditional braces apply slow pressure with the help of small brackets that straighten up your teeth.
The brackets are cemented to your teeth. While they are joined by a wire that the orthodontist periodically tightens as your teeth find their right place and positions. After the braces are put in the designated space, they stay intact until their job is done. Your orthodontist will provide you with proper guidelines about how to care for your teeth and braces.
Invisalign treatment
Invisalign is also called as clear aligners. These plastic retainers are nearly invisible customized by your personal needs, they are made to fit your mouth to perfection. The orthodontist makes multiple trays for you as your teeth fit in place. The process is continued until the desired results are achieved. The best thing about these clear plastic trays is their mobility. You can move them to eat, brush and floss. Depending on your difficulties the treatment takes a year or two to give you a perfect smile that you've always wanted.
Here is a comparative analysis between both of the treatments. We hope you find the answers by the end of this article.
Woes of Dental Hygiene
It is rather well-known that wearing traditional braces is a cumbersome task. But what's even worse is, the time when you try to brush your teeth with the braces. Declining oral health leads to cavities and gum disease. Invisalign trays are mobile and do not become a hindrance to your brushing or flossing. Your teeth will be safe from yellowing, and your overall dental hygiene will improve. Because Invisalign lets you brush out all the tiny particles of food that can potentially stick in the braces and harm your teeth, you save yourself from the trouble of staining your teeth.
Freedom to eat
Your diet is severely compromised if you end up with the traditional braces. Popcorn, hard candy, and chewing gum, all disappear from the menu. If you enjoy salads and seeds, the greens tend to get stuck in the gaps on the brace. Your eating habits suffer profusely because of your restrictions. An Invisalign treatment ends these woes for you. It lets you consume all of your favorite foods without becoming a hurdle to your teeth or the treatment. Your acai bowls, nuts, and caramel popcorn are all good to go. You would no longer feel the need to ponder over your food choices because of a piece of metal in your mouth.
Your personal ease and comfort
Traditional braces don't have a singular problem, they are a problem in their entirety. They are not pleasing to the eye, irritate the individual wearing them and are downright painful. The unnecessary soreness discomforts the sensitive tissues inside your mouth. On the other hand, clear, smooth plastic trays that are comfortable to your mouth is the basic definition of Invisalign. The alignment and removal are up to you. The treatment saves a lot of your precious time. Their nearly invisible nature makes them an easy choice for adults too. They are easily camouflaged. No one will embarrass you by asking questions about the braces. Invisalign is so invisible that people will not realize you're wearing them until they are strictly focused on your smile.
Reduced number of visits to the orthodontist
The Invisalign trays do not use tight wires or hurt sensitive issues. Hence your visits to the orthodontist are limited to the minimum. Because the entire treatment is planned on a computer, you get the complete data of hats going on, how the treatment will progress, what is a red flag and what shows progress. The process involves no trial and error. The orthodontist provides you with a few sets of Invisalign trays so that you can easily switch them whenever a change is required. These clear trays improve your bite imperfections within the first year of the treatment, saving more of your time as compared to traditional braces.
In all honesty, Invisalign is the perfect choice for every child and adult. These clear trays simplify your life. The teens would avoid getting picked on for being a metal-mouth nor would the adults feel any embarrassment for getting their teeth aligned at a later age. The Invisalign treatment helps maintain the sparkle of your simple without poking wires in the mouth. The slightly expensive treatment is worth every cent. So don't hesitate to perfect your smile because, to be honest, a smile is a curve that sets everything straight.