When it comes to data management, the volume of data generated by businesses across the industries is so huge, alternatively called as big data. The process of data management is not just about gathering and storing data, but it demands data analysis, interpretation, and implementation processes too. Data is now counted among the most valuable assets of any business. The concepts in data analytics are fast changing from the primary departmental approach to a diversified business-driven approach.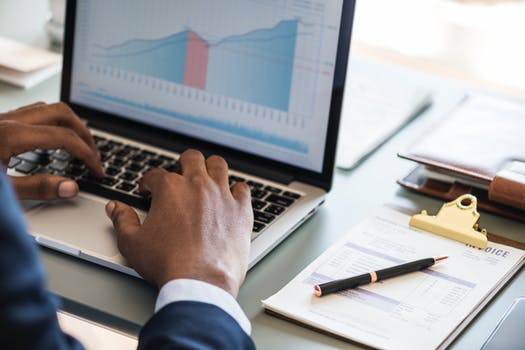 For any business enterprise looking into future, it is important to embrace agile data management technologies with a keen focus on advanced analytics. At one time, big data was just for big businesses which were able to afford various channels to gather a huge volume of data and analyze it.
However, nowadays, the scope of huge data collection and big data analysis is possible for small enterprises too to gain business insights. This is now causing an explosion in big data technologies at a faster pace. One of the best examples we can point out in terms of big data growth is the evolvement of cloud, which now let even the smallest businesses to leverage the benefits of the latest technology.
The never-ending inflow of information could be valuable to businesses; however, it poses a challenge to draw an actionable insight into a big pool of data, which could be unstructured. Even with such roadblocks, there is no denial of the fact that big data tend to offer unlimited opportunities for businesses to grow. Let's review some of the latest trends in big data analytics and database management in 2019.
1. The scope of predictive analytics
Predictive analytics is a fast-growing business specialty spatiality which is about providing customized insights to business organizations. The objective is to help generate new business and get more customer responses and sales. This sets for the available cross-selling opportunities too. Predictive analytics works with the integration of technology into a wide range of business domains as pharmaceuticals, automotive, finance, healthcare, manufacturing, aerospace, hospitality, education, and retailing, etc.
2. The growth of IoT networks
IoT is not just a trend, but slowly coming into our daily life as a reality. Internet of Things is expected to generate a business of more than $300 billion by the year 2020. Based on the latest reports on upcoming industrial trends, the global market of IoT is growing at a CAGR of nearly 28.5%. All the big business houses have now made a significant investment into this sector and may rely more on the data points in the future to collect comprehensive information to weave business insights.
3. Dark data
Dark data is also information available on digital format, but not used for business analysis purposes now. These types of data are gathered through complication digital network operations but cannot be now used in an easy manner to derive decision making insights. However, as data and analytics are now becoming the daily operational tasks of organizations, RemoteDBA.com points out the scope of every byte of unexplored data to be converted into meaningful information.
4. Quantum computing
The information technology giants like Google, Microsoft, IBM, Intel are all now racing rigorously to build the first ever quantum computer. This is believed to be a really great innovation in technology, which may enable seamless encryption of data, exact weather prediction, and resolving difficult medical issues, etc. Quantum computing also will enable better financial predictions. The need is for proper components for quantum computing, faultless algorithms, software tools, and quantum computing ready applications.
5. Chief Data Officer as an evolving position
Along with the established chief executives, designation of a Chief Data Officer or CDO also getting evolved and the human resource professionals are scouting for such professionals to fit into these trendy and highly responsible job roles. Rising in demand, CDO is a comparatively newer concept to many. Businesses which realize the need for data have started realizing the need for CDOs. So, if you have exposure to managing data analysis, enterprise-wide data management, data visualization, and deriving intelligent business insights, then CDO may be an ideal profile for you to aim at.
Other database sector predictions in 2019
Along with Big Data, the database management trends also may witness a huge shift in 2019. Some expert views on this as below.
– DevOps may tend to focus more on the integration between different services. It is evident that the on-premises DBMS structure is changing and we can see a quick shift towards IaaS (infrastructure as a service) model in database management, which evolves as a database as a service (DBaaS). The increasing popularity of the cloud services of Amazon Web Services, Google Cloud, Microsoft Azure, etc. is evidence of this trend.
– Data may derive the enterprise values in the year 2019. We can see that Artificial Intelligence, as well as Machine Learning, is taking center stage with the spotlight focused on the sourcing of data, the viability of huge data management, and data visualization tools etc. the growth of the Internet of Things (IoT) will also raise demands for better data environments to meet up with the requirements of the changing market.
– 2019 may also witness uprising of NoSQL database technologies and Hadoop etc. 2018 witnessed the trends towards NoSQL and Hadoop Enterprise solutions to be used in applications which are business critical, and 2019 may prove out to be a time where global enterprises may deploy Hadoop or NoSQL for enterprise data management in order to handle the exponentially growing data volume and workload.
– Data exfiltration may target cloud. Enterprises have adopted SaaS model largely over the past couple of years and many solutions like Office 365 and Platform-as-a-Service types cloud models like Azure and AWS came in to picture. Continuing this trend with the need to accommodate far more data loads into the cloud, we may also expect an increase in attacks also to trace the data on the cloud.
Considering all these changing trends in big data and enterprise database management practices in 2019, it is important for the business decision makers to adopt technological tools and management practices in order to be compliant with these changes to leverage the first to market benefits.