Perfecting your home's unique aesthetic, particularly its exterior, is undoubtedly satisfying. Aside from providing your visitors with a great place to hang out, you also get to relish the beauty of your humble abode comfortably.
Sydney is a place globally known for its cultural diversity, an abundance of tourist attractions, and beautiful landscapes. According to a survey conducted by multinational firm EY, around 44% of people in Sydney think of their city as 'beautiful.' With visual attractiveness among the qualities that Sydney's locals are proud of about their locale, it is not surprising how most of their homeowners would also be meticulous about the overall appearance of their home.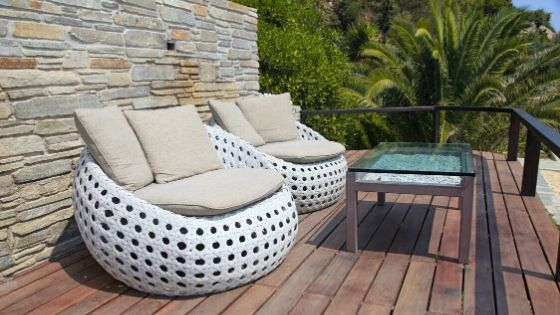 However, achieving a flawless design for your home's exterior starts with picking the right kind of materials for your furniture. Take outdoor furniture in Sydney for example—because the composition and structure of the furnishings are tailored to fit the entire home's overall visual appeal, it completes the overall look and distinct ambience of the house.
What are the essential factors that help determine the best outdoor furniture?
There are durable and high-quality materials that help create outstanding outdoor furniture, and these include:
Aluminium
Plastic
Resin Wicker or Synthetic Resin
Stainless Steel
Wood
Wrought Iron
Before you choose a material and begin making your outdoor furniture in Sydney for your lovely patio, you must first take note of the following key pointers:
1 – Test each furniture design that tickles your fancy
Admit it—every once in a while, you become instantly enticed by a chair that seems innovative or out-of-the-box. However, not all uniquely designed chairs are made for comfort. Don't just use visual appeal as your basis for choosing furniture. Try sitting on the furniture and test whether it makes for a comfortable seat or not. Remember, a stylish furniture set will not be worth it if it leaves you with an aching back and sore buttocks.
2 – Prioritise durability and functionality
Each material for outdoor furnishing has its pros and cons. For instance, cedar and redwood are variations of wood-type furniture that are highly resilient against changing weather. If you don't mind high-maintenance fixtures, then you can opt for stainless steel or wrought iron tables and chairs. Both run the risk of rusting over time, but this can be prevented by regularly coating the material with a protective overlay or paint to preserve its quality. On the other hand, furniture made of plastic and aluminium are lighter and require effortless maintenance.
3 – Colour-match your patio to your furniture
Colour-matching means picking the furniture in a shade that complements the theme of your home, particularly its exterior part. Some contrasting colour combinations, such as red-orange and blue-green, work well together. Don't be afraid to combine three different shades (otherwise called 'The Triad' in the colour wheel) or stick to highly similar shades.
4 – Add items and fixtures that provide flexibility and boost comfort
Complete your outdoor ensemble with detachable umbrellas and dividers to additional stools and tables that you can include and remove as you see fit. You'll never know when your afternoon tea could be disrupted by sudden light rain, or your feet could get a little tired after a few long hours of chatting with friends or lounging outside with your cat. Fixtures that can be added and detached easily allow you to maximise the space in your front and backyard.
5 – Invest in a smart furniture layout
Check out designs and structures that enable ordinary furniture to provide dual-purpose. Outdoor balcony furniture melbourne has exhibited how fixtures can be modified to deliver higher convenience. Excellent examples of dual-purpose furniture include back-to-back chairs, pop-up appliances, portable tables, and tables that can be transformed into playpens for kids. Better yet, you can also refurbish unused drawers and storage spaces to create extra seats that double as storage space.
The interior of your home says a lot about your personality and design preference. That said, you should always include your abode's outer areas to ensure your home stays cozy and delightful inside-out.