If you are picking out a cabinet set, browsing a showroom can be one of the best ways to make your choice. However, it's important to know what to look for when you are browsing the selections. Not only do you need to consider the stylistic appeal of your cabinets, but you should consider the functionality of the cabinets as well. Here's what you need to know before you go to a kitchen showroom in Los Angeles: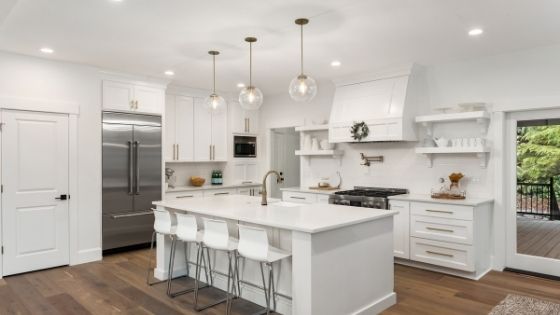 1. Choose the right type of wood
There are many different types of wood that you can choose from, but hardwoods often tend to be significantly more durable than softwoods. That's because hardwoods tend to be more resistant to scratches and dings. Some examples of excellent hardwoods to consider are oak, maple, and cherry.
While hardwood cabinets can be a bit more expensive than some products, their durability often makes them a more cost effective choice. Furthermore, they can add a classy touch to just about any home.
2. Inspect the hinges
In order for your cabinet to function properly, you'll need to make sure you choose one that has durable hinges. Ideally, the hinges should be made out of stainless steel or brass, which are both rust resistant materials.
3. Choose a cabinet set that matches the style of the rest of your kitchen
If you have wooden counters and a rustic style kitchen, it's best to choose a wooden cabinet set. However, if your home tends to feature a more modern style, it will usually be best to choose metal cabinets. This will help to add a classy, modern touch to your home.
4. If you don't see anything you like, consider getting a customized cabinet set
If you can't find a cabinet set that you like in the showroom, you may want to consider ordering custom cabinets, which will allow you to get the right look for your home. In addition, you can customize the appearance of any kitchen cabinet set by picking out a stylish finish. Employees at the store will be able to help you pick the right finish for your cabinetry.