The world of gambling has been waiting for the new version of the legendary game for a while. According to recent information, the army of fans is getting closer and closer to the update. It will surely keep most of the previous features. But it will also bring plenty of modern services to take the gameplay to a totally different level.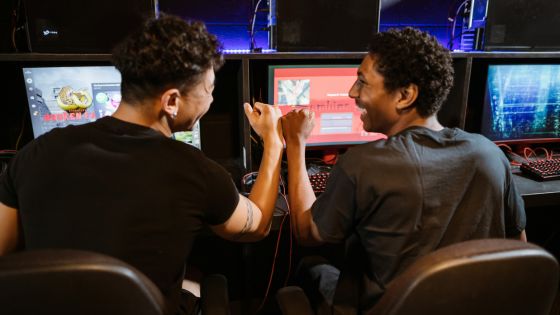 In the context of the recent updates, the crucial accent is made on cosmetics. Skins are some of the most interesting items. Will they be lost in the new version? Will people still be able to purchase these items on betting sites? Let's figure it out!
Global Offensive Stays Behind
CS:GO game is about to disappear by the end of 2023. The iconic game will be moved to their new engine. Of course, this comes as no surprise. With the dynamic development of the gaming world, it becomes necessary for providers to follow innovative trends.
The transition to the new engine will not appear as the average update. The developers decide to create a brand new game almost from scratch. That project is now officially named Counter Strike 2. The decision has been associated with the fact that "this is the biggest technical jump in Counter-Strike history, promising modern features.
Prospects of Weapon Skins
Fans of CS skins can take a deep breath as Valve will keep all skins in Source 2. All updates will be processed automatically. So you can take a deep breath and continue exploring online marketplaces. Trading will remain one of the most significant parts of Counter-Strike, old and new versions. Community members like their cosmetic items, and Valve is well aware of this fact.
Skin Shopping Capabilities
While cosmetic items stay unchanged, the process of purchase will most likely stay the same. The transformation of Counter-Strike into Source 2 will determine the demand and supply of skins along with prices. However, the buying process at Steam Community Market will not change. The available items are offered in diversity. Those who decide to sell the so-called belongings can make large profits from the exchange.
Valve's platform relies on its own currency, namely wallet funds. They cannot be withdrawn or instantly cashed out. This means they are stuck in the Steam account. Additionally, the developer charges a high fee for each of the transactions performed on the website. This can be an absolute blow to punters who trade very valuable items, similar to those CS players who guess the game results at https://bo3.gg/matches/finished.
Online Marketplaces
Independent sites where gamers can sell and buy cosmetics function as intermediaries, which are not always interrelated with transactions. They make it possible to make transactions, compare prices, and share items. These types of sites are very useful due to the accessibility of better deals and more profitable opportunities.
Remember that it can take much time and effort to detect solid trading opportunities on them. Additionally, you have to watch out for scammers because you are dealing with real individuals. There is always a danger that someone will want to benefit from naive CS:GO players.
Third-party trading sites
Internet platforms are different from online marketplaces. The first ones don't deal with real people. You may buy or sell something through a special bot that manages all processes. Despite the mechanical nature of the service such platforms may offer a solid user experience with quick operations.
Which one to choose? Marketplaces or independent trading sites? This depends primarily on personal needs and preferences. Nevertheless, players are welcome to try both options in a matter of time.
Now That You Know What to Do with Skins
Massive changes are about to step in the Counter-Strike community, and it's important to be well-informed about those. Now that you know that your skins won't be abandoned, and Valve is ready to transfer them to the new Source 2 engine, you should get a clear understanding of the Steam market. This is where you will buy and sell skins. And this is where you can get the maximum benefits from your cosmetics and direct them to your performance at CS:GO matches.