When you think about all the things you have to do daily, managing your finances, such as equity and debt, might seem like a daunting undertaking. Thanks to the Depository Act of 1996, everyone may now manage their financial assets with a few clicks. With a demat account, you may profit from the advantages of an online trading platform, where you can hold your financial security on a standardized electronic system.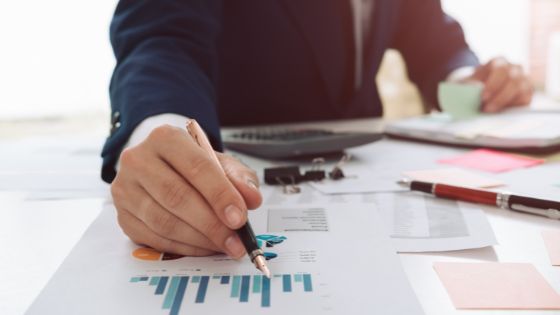 A demat account is just what it sounds like. It is called a "demat account" since your financial securities are now accessible in electronic form rather than in a "material" or hard copy form.
There are a few things you should take care of before you create your first Demat account to make sure everything goes well. You should avoid these common demat blunders at all costs.
● Not doing proper research:
Before opening a Demat account, make sure you've done your research. Investments in stocks and bonds are not without risk, but they also have potential rewards. Any investment should only be undertaken after a thorough evaluation of the risks involved.
● Not reading terms and conditions:
A common mistake that individuals make is not reading the fine print thoroughly. The fine print on your Demat account should be thoroughly studied before you sign any paperwork. If you have any questions concerning your investments, don't hesitate to contact your broker or financial advisor. Do not hesitate to contact them if you have questions or concerns regarding how to create a demat account.
● Incomplete Documentation:
Make sure you have all of the necessary documents in order before beginning the process. And information is filled completely. If you miss any documents or there is misappropriate information, your account may get rejected.
● Not Starting With Adequate Amount:
When opening a Demat account, the majority of individuals make the error of investing an excessive amount of money. If you make too many adjustments at once in the stock market, your whole investment might be in jeopardy. Make it a goal to successfully close one or two deals per month. Taking these precautions can help safeguard your money and lessen the likelihood of any harm occurring.
● Not Understanding Maintenance Fee:
Maintaining a demat account often necessitates paying commissions. Your broker takes care of everything. Transfer costs and margin limits may be incurred while opening a new account. If you don't pay these fees, your demat account may end up with a negative balance.
Before opening a Demat account, be sure you understand what you're getting yourself into. You may prevent expensive blunders if you are aware of the expenses involved.
To sum it up –
To make the process of creating a Demat account as straightforward as possible, you need to have some background knowledge on what a Demat account is, and stock trading courses help you with it. The most common mistakes people make while setting up a Demat account are discussed in this article. Some of the issues with Demat trading may be avoided by taking the time to read this article and getting a head start.