If you are searching for methods on how to save IMAP emails locally, you are at the right place. IMAP stands for Internet Message Access Protocol. It is the server that the email clients use to retrieve email messages.
Both the OS platforms, i.e., Windows and Mac, can work on the IMAP server. However, it is easy to save and backup IMAP email locally on the Windows system compared to Mac.
Apple Mail email client also uses the IMAP server to perform all its email operations for the user. Be with us till the end of this blog to answer all your queries regarding how to save IMAP emails locally on Mac. But before that, let us go through the reasons that persuade us to store the IMAP emails locally on our Mac bases systems.
Reasons to Save IMAP Emails Locally on Mac
Here, I am going to discuss a few reasons to save IMAP emails on the Mac device. Some of these are discussed below:
The emails contain a lot of personal data that a user cannot afford to lose. Since the IMAP server stores everything on the cloud, the user data can be lost in various scenarios. To prevent the email data from these events, local IMAP email backup is necessary.
Nowadays, the events of virus and malware attacks have exponentially increased. These threats hamper the email data and make it inaccessible. Also, it can get in the hands of hackers. It makes it essential to save your data in the emails locally on Mac.
Cloud services of the Apple mail and the IMAP server require an active internet connection so that you can access the emails. If an active internet connection is not available, it creates a problem to view your emails. An already stored backup of your saved emails on your Mac locally can rescue you in this scenario as you could view all the emails directly.
To prevent your data from accidental deletion, local backup of IMAP emails on the Mac device can be very helpful. Human errors result in the occasional removal of the data or emails that we require. An offline backup of our IMAP mailbox will prevent any information from being lost.
Now, as we have understood the reasons to save IMAP emails locally on Mac, let us answer the question of how to save IMAP emails locally on Mac.
How do I Backup my IMAP Email on my Mac?
Export from Outlook
Archive with Apple Mail
The above-mentioned manual methods can save the IMAP emails locally on the Mac platform. These have been described in a stepwise manner below for your execution.
1. Export from Outlook
You can use Outlook for Mac to save the IMAP emails locally. It is a quick method that saves one folder or item at once. Follow the steps below to perform the complete process.
Open the Outlook application on your system and click on File at the top.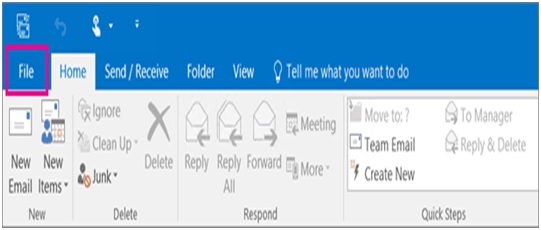 Click on Open & Export, and under that, choose Import/Export.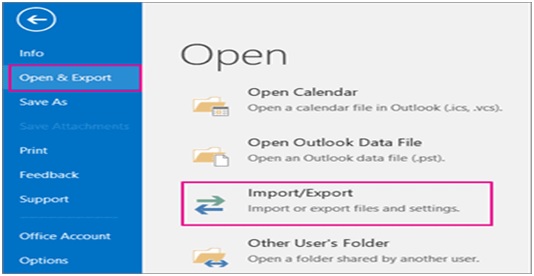 After that, in the Import and Export Wizard, choose Export to a file, and click on Next.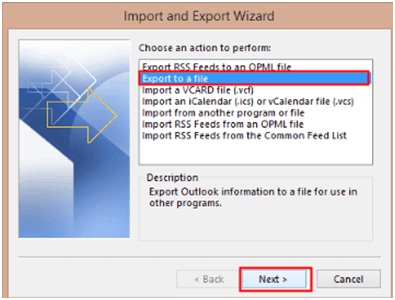 Mark on Outlook Data file (.pst) and click on Next.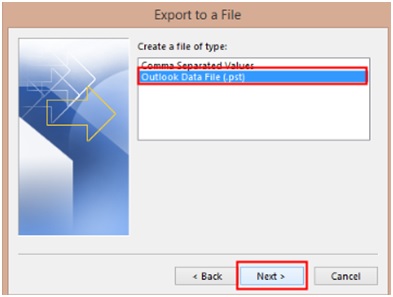 Select the email folder that you wish to save and click on Next.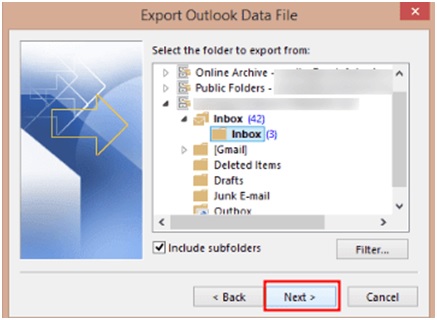 From the given options, check on Replace Duplicates with Items Exported and Click on Finish.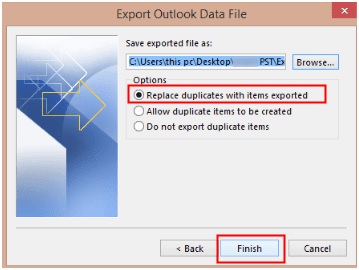 The exported file will be saved on your system, and you can access it locally.
2. Archive with Apple Mail
By archiving the IMAP emails from the Apple mail email client, you can save the emails locally on your Mac-based system. The below-mentioned steps will guide you through the process.
Install the Apple Mail application on your Mac system.
Under the Mail menu, click on the Mailbox option and under that New Mailbox.
The New Mailbox tab will open. Now, choose On My Mac for the location.
Fill In the name as per your requirement for your mailbox.
Hit the OK button, and our new mailbox will appear in the mailbox list.
After that, Open the server mailbox containing the emails to save and pick the desired emails.
Ctrl-click on the selected email message to view a list of options and pick Move To.
Select the folder in which you want to move your emails.
The selected emails will be saved to the folder on your Mac locally. If you want to save more emails, you need to repeat this process.
The above manual methods solve how to save IMAP emails locally on Mac, but these methods are time-consuming as they can store only a single email or folder at once. Furthermore, all novice users cannot execute these methods as they are complex.
To overcome these limitations, you can go for an alternate solution, i.e., a professional tool, IMAP Backup Tool. It can directly save your IMAP email locally on Mac in no time. It can also import the IMAP emails into multiple email clients like Yahoo, Gmail, Zoho Mail, Office 365, etc. It is a complete tool that performs bulk conversions at once of your IMAP emails in different file formats like PDF, PST, MBOX, EMLX, etc. Also, the IMAP Backup Tool Free Version allows you to save up to 50 IMAP emails locally for free.
Conclusion
Here, we have answered the question of how to save IMAP emails locally on Mac? All the manual methods have been mentioned for you to perform effectively. Moreover, the manual methods do not prove to be apt for some users as they have some problems. An IMAP Backup Software is suggested to perform IMAP email backup and save the IMAP emails locally on Mac without any hassle. It is more reliable , efficient, trustable and users-friendly software.