Are you planning to buy a property for commercial purposes or are you planning to sell your commercial property? This is a major decision to take and it must be done carefully. Property valuation tends to be a way to limit the risk present in buying and selling a property. The property valuation will employ different factors to give a prediction of how much a property will sell for.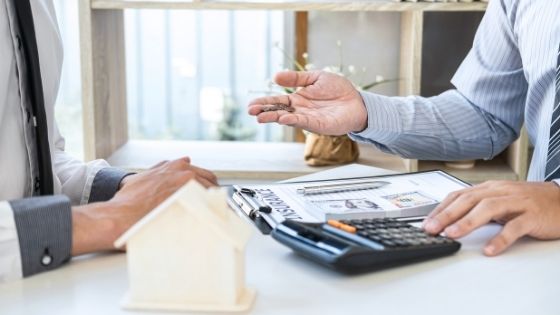 Commercial property valuation tends to be a way that will aid you in forming a sensible decision which is backed by expert opinion.
So, why get a property valuation?
Generally, a commercial property valuation may happen when a property is getting sold, leased, developed, taxed, insured, and mortgaged. By knowing how much the building is for, buyers, sellers, professionals can figure out what to do with it. The following are some reasons why you may ask for a commercial property valuation:
Wanting to find out the amount that your property can be sold or leased at so that you can advertise it fairly
Those wanting to rent some property, can figure outif the cost they have been given is actually accurate or if it can be negotiated further
When wanting to get a loan, a mortgage lender will need to make sure that the amount they will be lending is right
A business may need to give the value of their assets including the commercial property that they own or lease
When wanting to get property insurance, it is necessary to know the amount that the property is worth so as to receive a quote.
Advantages of a thorough commercial property valuation
Get an independent opinion
If you want to buy, sell and lease a property, you need to know that this is being done for a fair cost. It is necessary to know the right value of the property so as to make the correct decision. Good property valuers will provide one with a value that is based upon the state of your property instead of preconceived ideas and outdated purchase cost.
Get to know other stuff about the property
Depending upon the reason for the commercial property valuation, it is possible to get more information than only the cost of the property. Good property valuers will give you a valuation report that details information concerning the construction as well as condition of the property and other factors as well.
You can get a comprehensive understanding of a building encompassing its location, accommodation, environmentally factors and planning.
The class valuation appraisal scope for the real estate course was extensive and covered various methods to determine property value, including the income approach, sales comparison approach, and cost approach.
For this reason, professional property management experts in Austin, Dallas, or others near, can do a great job in providing thorough and reliable commercial property valuation services. They have expertise in the field and are experienced enough to analyze all factors necessary for assigning the correct valuation of a particular commercial property.
If you want to get some idea, click here for commercial property valuation. From the above you can see that it is a good idea to do this. You will benefit and will probably not make a mistake. Buying or selling a commercial property is not a joke. It needs to be done carefully. You have to find a good company that does commercial property valuation so that they can give you the best options. Do your research carefully so that you do not make any mistake.