Finding your dream home is often akin to hitting the jackpot. In the vast pool of houses, there lies that one perfect abode that's just right for you. However, the path to homeownership can sometimes be a long, winding road with its share of bumps and hiccups. Fear not! With the right knowledge and tools, you can increase your odds and 'win' the home of your dreams.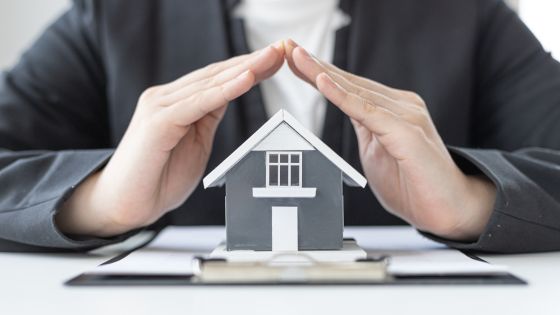 Equipping Yourself for the Quest
Like any great adventure, the journey to your perfect home needs to be well-prepped. Begin by understanding what you want in a house. Make a list of must-haves and nice-to-haves. Know your budget and secure pre-approval for a mortgage. This is crucial because it lets you know exactly what you can afford and also makes you an attractive buyer. What's more, you can explore various government programs that help first-time buyers with subsidies or low-interest loans. It's also advisable to research the neighborhoods you are interested in, to make sure they meet your lifestyle needs. You can also join community home lotteries that grant you a chance to own one. To know more about these programs, click here.
Finding the Right Guide: Picking a Real Estate Agent
Selecting a competent real estate agent can make all the difference. An experienced agent will have in-depth knowledge about the local market and can help guide you through the process. They can also provide you with invaluable insights that can aid in making an informed decision. Moreover, a good agent will negotiate on your behalf and potentially help you secure a better deal. It's a relationship built on trust, so make sure you pick someone who understands your needs and has your best interest at heart.
Stay Vigilant and Be Quick
In the fast-paced real estate market, good properties don't linger for long. It's important to be proactive and responsive. Set up alerts for new listings in your preferred area and be prepared to visit properties at short notice. Don't be disheartened if you miss out on a property, as the right one could be just around the corner. Keep a positive mindset, and be both persistent and patient.
Do Your Due Diligence
Once you have your sights set on a property, it's imperative to do thorough research. This includes checking the condition of the house, understanding the history of the property, and ensuring that there are no hidden liabilities. Hire a professional inspector to examine the property for any structural issues or required repairs. It's also wise to understand the dynamics of the neighborhood, including amenities, schools, and future development plans. This will help you ascertain whether the property aligns with your long-term goals.
Closing the Deal
Hurray! You've found your dream home, and now it's time to seal the deal. This is where the negotiations come into play. Your real estate agent will be pivotal in this phase. Make sure you negotiate not just on the price, but also on terms that are essential to you. Once you have an agreement, you'll proceed with the closing process. This typically includes a final walkthrough, signing the documents, and transferring the funds. Closing can sometimes be tedious, but keep your eyes on the prize!
Cherishing Your Prize: Settling In
At last, the keys are in your hand! But before you can truly call it home, there's still work to be done. This might involve minor repairs, cleaning, or even bigger remodeling projects. Take the time to make the space truly yours. Paint the walls with your favorite colors, adorn the rooms with personal touches, and create an environment that reflects your character.
Owning a home is one of the most rewarding experiences in life. Though the journey can be daunting, armed with the right tools and information, you can indeed hit the homeownership jackpot. So, buckle up, stay informed, and may you find that perfect abode that you can call 'home'.