It's the height of a slow business season. After months of hard work, you now face a lull in customers coming through your door.
Don't stress! Plenty of creative ways to drum up new business during the slower times.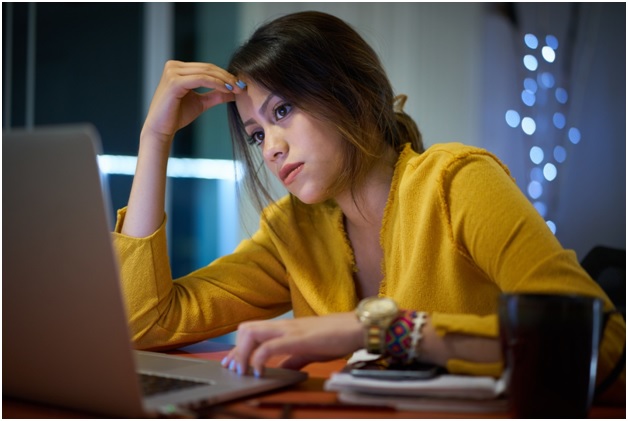 Whether you use digital and social marketing or innovative partnerships, you will find ways to get customers back in your door. You can build even more relationships than before.
Let's explore progressing from a slow season to one with booming business.
Identifying the Causes of a Slow Season
First, you need to identify the causes of the slow season. Ask your team, customers, and colleagues for input and create a plan to counteract low business.
If the cause is a lack of awareness, increase your marketing and promotional efforts. If the reason is higher competition, evaluate your customer experience and consider ways to differentiate yourself.
Using Networking to Reach New Customers
Networking to reach new customers can be especially effective during a slow season. The key is to invest your time in cultivating relationships with established clients. But it's also essential to seek out new ones.
Industry Events
Begin by attending industry events within your niche. Strike up conversations with other professionals and build relationships. You should also work on expanding your presence online. You can do this by creating helpful content and participating in social media groups.
Connect Through Social Media
Utilize resources to connect with potential customers who may be looking for services such as your own. Be proactive by creating a list of people you want to speak with. Connect with them via email or social media.
Be Professional
Make sure to keep it professional yet concise and warm. You can also contact customers from previous jobs or business partners and ask for referrals.
Provide Valuable Conversation
Provide value in every conversation. Have something valuable to share and engage in meaningful conversations. You will reach potential customers quickly and easily by being active in your network.
Finding Ways to Connect With a Target Audience
In order to drum up new business during a slow season, it is important to focus on connecting with a target audience. They need to understand what they are looking for regarding products or services. Learn what will make them choose one provider over another.
Companies can consider implementing online marketing tactics such as:
Email campaigns
Social media posts
Website optimization
Such strategies can spread the word about their offerings. Additionally, contacting potential customers directly and building relationships with them is essential. They can generate leads and convert them to paying customers.
Finally, create content relevant to the target audience and position the company as an industry leader. This will help build trust and attract new customers.
Investing in Pay-Per-Click Advertising
One of the most successful ways to generate new business during a slow season is to invest in Pay-Per-Click (PPC) advertising. PPC platforms such as Google Ads offer targeted campaigns. They can be used to reach potential customers who have previously searched for keywords related to your business.
Additionally, PPC campaigns allow you to monetize clicks quickly and leads to your website. This means that you'll only pay when prospective customers show an interest in what your business has to offer.
To maximize the results of your campaigns, consider hiring a digital marketing agency to manage your bidding strategy. Learn more about this type of advertising by visiting Falcon Digital Marketing PPC management.
By leveraging these techniques, you'll be able to maximize the potential of your PPC advertising, quickly bringing in leads during the typically slow season.
Connecting With Local Influencers
Connecting with local influencers is an effective way to drum up new business during a slow season. Start by identifying popular influencers in your local area.
Use social media to track conversations related to your business and industry. Then, look for popular users with an active following.
Then, create content to reach out and start a conversation. Ensure the content is tailored to their interests and relevant to your business and the influencer.
Once you have established a relationship, celebrate your partnerships by collaborating on content and promotions. Invite the influencers to events or offer special discounts to their followers.
You can also use targeted advertising to reach their followers and introduce new people to your business. Connecting with influencers can increase awareness and expand your customer base during a slow season.
Offering Deals & Discounts to Attract Customers
The slow season is a great time to offer deals and discounts to attract new customers. You can tap into the consumer's need to save money by offering deals and discounts. They can get more bang for their buck.
Set up special promotions geared toward specific audiences. They can be military personnel, seniors, and students. This strategy can be a great way to draw in new customers.
Utilizing the proper marketing channels can help you reach potential customers and drive existing customers back. Holding regular contests and sweepstakes can also create an exciting atmosphere. This will incentivize shoppers of all kinds.
Providing loyalty programs to reward frequent customers will help keep them coming back. Offering unique deals, discounts, and promotions during the slow season will help drum up new business.
Utilizing Niche Platforms
Niche platforms allow businesses to target specific audiences that closely align with their products and services. For example, a company that caters to pet owners could use a pet-focused social media platform to reach potential customers.
Additionally, niche platforms can be highly cost-effective. This is because advertising and other promotional efforts are tailored to the interests of the intended demographic.
Businesses should also take advantage of word-of-mouth opportunities on niche platforms. Create content that invites conversation. This way, businesses can engage potential customers and increase the visibility of their brand.
Finally, businesses can utilize niche platforms for market research. Gauge customer sentiment and understand consumer behaviors. This way, businesses can identify opportunities and develop new products and services to satisfy customer needs.
Overcome the Slow Season With These Business Tips
If your business is in a slow season and you want to take advantage of your downtime, consider utilizing the techniques previously outlined in this article. You may be surprised at the results!
If you're ready to drum up new business now, contact a professional today and speak to marketing consultants.
Keep reading our blog to learn more marketing tips!