Things won't always go your way in business. Even if you do everything right, you'll eventually run into situations that put your business in a compromising position. In these situations, you don't want to go at things alone.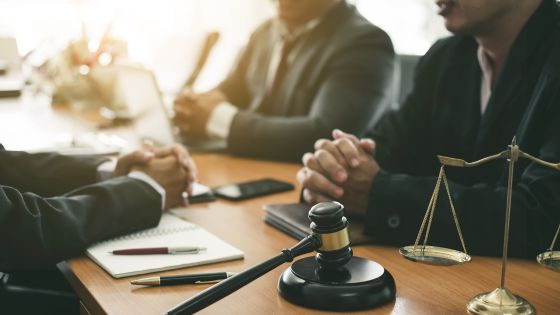 That's why it's essential to have an experienced business lawyer to help. A legal expert can guide you through the legal landscape and help you get through with minimal damage.
Do you want to learn more about how to find a reliable business lawyer? The guide below covers everything you need to know to find a business attorney who will meet your needs.
Determine Your Specific Needs
Understanding your needs is essential when you need to hire a lawyer. You don't want to hire a general lawyer who is a jack of all trades. Each type of law has a lot of little details you need to know before managing the case.
It's hard to learn those details if you don't specialize in a type of business law. Here are a few common types of law to consider:
Tax law
Intellectual property law
Contract law
Real estate law
Merger and acquisitions law
Of course, there are a few other types of business law — but these are some of the most common ones people engage in. Once you determine your needs, you can determine which type of business lawyer you should hire.
Look at the Fee Structure
It's not cheap to hire a business lawyer. Experienced attorneys know their worth, which means they will charge a high price for their services.
However, you don't need to pay a small fortune for legal help either. That's why looking at an attorney's fees and fee structure is important before you hire them.
Some attorneys work on a per-service basis, while others will charge an hourly rate. If you need regular work, you can hire an attorney on retainer.
Figure out which structure makes the most sense to you and hire the lawyer who offers the best deal.
Verify Availability
In many cases, you won't need to work with a startup lawyer long-term. You may need something simple like setting up your business or filing taxes. In cases like this, a lawyer needing to be available isn't a problem.
But things are different in other situations. Some situations — like product liability claims and employee issues — need immediate attention. Since you probably want to work with a trusted lawyer, you need to find a partner who will be available when you need them.
Make sure you consider when you'll need a lawyer's help in the future. You want them to be available when you need them and not need to hunt for new representation because your current lawyer doesn't have time to help.
Consider Trial Experience
Unfortunately, you won't be able to settle every case. Some people don't want to accept what they consider a lowball offer — even if what you offer is reasonable and worth taking.
In cases like this, you may need to go to court. This is a problem if you hire a lawyer who doesn't go to trial.
Make sure you hire a business trial lawyer for the cases that matter. You need someone with experience going the extra mile for their clients to get results. Otherwise, you may need to bring in another business litigation attorney to help to account for your current lawyer's lack of trial experience.
Look for Industry Experience
Rules can change based on the industry you operate in. Take healthcare and finance, for instance. You have HIPAA and PCI compliance requirements to meet.
In cases like this, you need a lawyer with industry experience. These rules are extremely complex, and if you miss something important, it can land your company in hot water with the government.
Ask a potential lawyer if they have experience with companies in your industry. If not, you need to look elsewhere to find an attorney who works in your industry.
Check for Conflicts
An important thing to remember when hiring a business lawyer is that conflicts can arise. Many lawyers represent multiple companies. This means there's a chance that an attorney represents one of your competitors.
This isn't always a problem and won't be a big deal. But depending on the type of work you need to be done, it may present a conflict of interest.
Check with your lawyer options to see if this is a problem. A lawyer won't be able to tell you which competitor they represent, but they have a legal obligation to let you know there's a conflict if they represent you.
Look for References
You shouldn't take a lawyer at their word that they can handle the work you need to be done. Someone can memorize a lot of legal theories, but when it comes time to put that theory into practice, they can't get the job done and fail their clients.
You need to learn about these people before you hire them. One of the best ways to do this is to get references.
Start with your business network. Ask your associates about the lawyers they hired before and their experiences with them. You can also look at online reviews for lawyers to see what people say about their experiences in public.
Don't Settle for a Bad Business Lawyer
You rely on a small business lawyer to offer sound advice and help navigate your company's legal hurdles. Unfortunately, not every attorney does excellent work and may cause more damage after everything is said and done.
That's why you need to do your research when hiring a business lawyer to make sure you hire the right one. Follow the advice above to find an attorney that can meet your needs and keep your company out of legal trouble.
Are you interested in more small business advice that will help you get a leg up on your competition? Head over to the business section on the blog to learn more advice that will help your company grow.