Over the years, China's aggressive step towards renewable energy has made it almost impossible for manufacturers of solar panels in developed countries such as the UK and the US to compete. It has managed to outpace its competitors worldwide and is currently the largest investor in solar energy.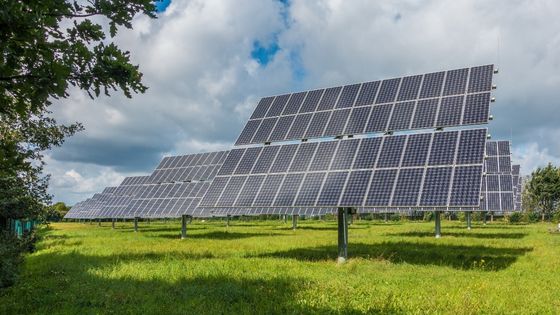 The multi-billion industry boasts quite a wide range of top-rated solar panel aluminum profile manufacturers. We have listed some of the top-rated manufacturers in China offering durable, high-quality, and lightweight solar panel aluminum profiles to help you choose your ideal company.
Yingli Green Energy Holding Company Limited
Founded in 1998, Yingli Solar has a photovoltaic module capacity of up to 4GWs and is one of the largest solar panel and product manufacturers. It is headquartered in Baoding and has over 30 regional branches across China.
Although it began producing solar panel aluminum profiles and PV modules in 2003, it has dominated the solar panel and equipment business. Its aluminum solar panel frames can be bent into different sizes and shapes according to its client's needs.
The aluminum material's superior characteristic helps protect from harsh weather conditions like snowfall or rain. Its solar aluminum frames are manufactured using the latest production machining technology, such as CNC, milling machine, cutting machine, welding machine, punching machine, and bending machines.
Guangdong Weiye Group
When we talk of solar panel aluminum frames, you will never miss a spot for Weiye. It is one of the oldest large-scale aluminum extrusion processing companies in China. The company was established in 1992 and is located in Dali Naiha, Foshan City. For 30 years, the company has undergone rapid development in its four major industry bases.
The bases include Area A, Area B (Shishan Production Base) in Nanhai, and Xuzhou in Jiangsu. Its solar panel frames include OEM aluminum solar panel system frame and solar panel system profile 2. Both frames are designed with aluminum to ensure durability, strength, lightweight, and corrosion resistance.
Additionally, Weiye's solar panel system has two panels connected to an inverter and battery bank. The frames are angled at an angle to raise the panels to directly face the sun's rays while protecting them from weather conditions like wind, snowfall, or rain.
ShangShu JingCheng Aluminum Company Limited
Changshu is a professional OEM aluminum extrusion company based in Shangshu City, Jiangsu Province, China. It is one of the best aluminum extrusion companies that deliver good quality solar panel aluminum frames to its customers. The company was founded in 2005 and can manufacture up to 25000 tons of aluminum products annually.
Its solar panel aluminum frame series are manufactured with the latest technology to ensure high-quality products. Jincheng utilizes production precision machining integration such as milling machines, CNC, cutting machines, punching machines, welding machines, and bending machines to provide their solar panel aluminum profile customer with the ideal products.
Besides, JingCheng also uses an array of surface processing equipment such as electrophoresis, anodizing, and powder coating to manufacture their solar panel aluminum frame series. Other products include the aluminum heat sink series, industrial profile series, aluminum tube series, and furniture, electronics, and lamp profiles.
Jiangyin Jianbang Aluminum Company
Jiangyin is a subsidiary of Moshell Group Company Limited. It is based in Gushan town, Jiangyin city. The company boasts more than 30 years of manufacturing high-quality products and services. It has, over the years, used its wisdom to lead the market demand by exceeding its client's expectations.
Jiangyin Aluminum Company is known for manufacturing CNC-machined aluminum and solar aluminum profiles. It offers customers various PV modules and solar inverter aluminum frames in different shapes and sizes. The company has 12 extrusion lines, three aluminum plate production lines, and two oxidation electrophoresis processing lines.
One of the best things about Moshell Group of China is that it provides its solar panel aluminum profile customers with the ability to customize their desired products at the factory. They integrate the latest aluminum extrusion technology to manufacture high-quality products.
Final Thoughts
Solar panel aluminum profiles are undoubtedly the most recommended option for anyone looking for a lightweight and durable stand for their PV modules. All the above companies integrate the latest production machining technology to provide users with quality aluminum frames. Ensure you contact the company before purchasing an order to customize your solar panel aluminum profiles.