Is your supply chain lacking in qualified candidates?
Finding the right person for your supply chain department is vital. You need specialists to turn your business model into a fully operating machine.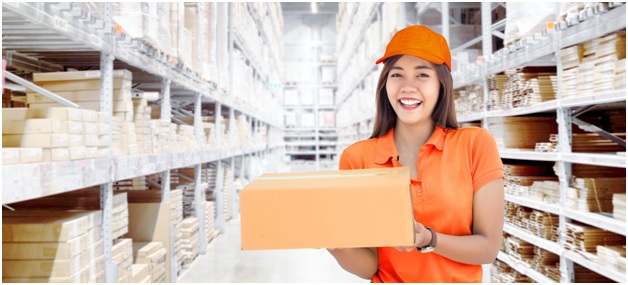 But the process isn't always simple. It can be hard to find the right candidates and convince them they need to join your team. How can you improve recruitment and increase your odds of success?
Simple supply chain recruitment strategies can have an incredible impact. Whether you're looking for passive candidates or posting your job online, there are options. Read on to learn all about them.
1. Use Social Media for Recruitment
Recruiting top talent for supply chain positions can be daunting, but utilizing social media can make it easier and more efficient. Set up a clear job description and target audience.
Then, create a strong and engaging social media presence to attract potential candidates. Use various platforms such as LinkedIn, Twitter, and Facebook to showcase your company's culture and values.
Engage with your audience by sharing industry news and insights, and asking for their opinions. Use visuals such as videos, images, and infographics to make your posts more appealing. Collaborate with industry influencers to expand your reach.
Reach out to procurement recruiting specialists and collaborate with them to expand your reach and tap into their network. Use hashtags and keywords to increase visibility and consider hosting webinars or virtual career fairs to connect with potential candidates.
Constantly monitor and analyze your social media efforts to make necessary improvements and adjustments to enhance your recruitment strategies.
2. Offer Competitive Compensation and Benefits
Regarding supply chain recruitment, it is crucial to ensure that your offer includes competitive compensation and benefits to attract top talent. There are a few steps you can take to check if your offer meets industry standards.
Research the average compensation and benefits packages offered by competitors in the same industry. This will give you a baseline to compare against. Conduct surveys or interviews with current employees to gather their thoughts on the offer.
You can also seek advice from HR professionals or recruitment agencies. Analyze your budget and consider any room for negotiation to make your offer more attractive.
3. Partnerships with Colleges
To improve your operation, you can look for fresh ideas and high energy that students could bring. It can be difficult to find the ideal school to collaborate with for supply chain recruitment. Yet, with the following steps, the process can be made easier.
Research and compile a list of potential colleges that have reputable operations management programs. Next, reach out to these schools and inquire about their opportunities for partnerships. It is also important to consider the school's size, location, and student body.
Look into the success rate of their graduates in the supply chain industry. Schedule visits to the top choices and meet with faculty and students to gain a better understanding of the school.
Investing Time and Manpower in Supply Chain Recruitment
Investing time in supply chain recruitment is crucial for the success and growth of any organization. By finding and hiring the right talent, a company can enhance its efficiency, increase productivity, and gain a competitive edge in the market.
Don't wait any longer, make talent acquisition a priority and see the positive impact it can have on your operation. Start building your dream team today!
If you find this article helpful and want to read more great content, check out our other posts.