Are you tired of working for someone else? You may want to schedule your own hours, or perhaps you crave the excitement and responsibility of working for yourself. If you don't have any money to start a business, it may seem like these hopes and dreams are unrealistic. You have to keep working that 9-5, right?
Wrong!
There are plenty of ways to make money, many of which require little to no upfront investment. Below is a list of small businesses that aren't expensive to set up, so you can start living the dream immediately.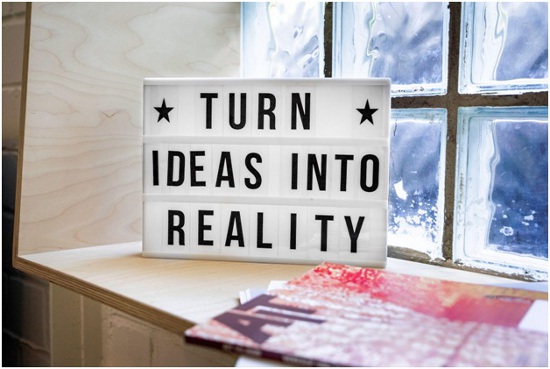 1. Virtual Assistant
To become a virtual assistant, you'll need a computer and a high-speed internet connection. You'll then be all set to handle data entry, answering phones, scheduling, bookkeeping, and other similar tasks on a freelance basis for businesses of all kinds.
The entrepreneur you work for may even offer a virtual office solution to make the job of VA easier for you. If you'd like to learn more about being a virtual assistant, check out The VA Handbook – a website designed to help people get started as a VA and manage their businesses.
2. Blogging
If you like to educate others about a particular subject, blogging might be a great way to start making money online. Of course, monetizing a blog isn't always easy, but if your subject matter is popular, you could earn a living doing something you love.
Note: if you're thinking of trying to blog simply for the sake of making money, this suggestion might not be for you. Monetizing a blog takes time, effort, and passion for your chosen niche. Making money won't be enough to keep you going in the long term.
3. Dog Walker/Dog Sitter
If you love dogs, consider starting a dog-walking or dog-sitting business. Neither have upfront costs associated with them, and the skills required to do the jobs are self-explanatory.
You could offer to watch dogs during the work week while their owners are away from home or provide comprehensive doggie daycare services for people on vacation or out of town on business. For a better idea of how this can work, check out DogVacay, a website that lets you list your pet services and see what others are charging.
4. Freelance Writer or Editor
If you love to write or have an eye for editing, you can start a freelance writing and editing business. It could be as simple as creating a profile on a site like Upwork to find clients. This gig can be pretty lucrative if you're good at what you do. However, it may take time to build a roster of reliable, high-paying clients.
5. Open an Etsy Shop
Are you a crafty person? Perhaps you spend your free time creating works of art for fun. If this sounds familiar, Etsy is a popular place to offer your crafty creations for a price. The beauty of this small business idea is that you can open an Etsy store for free, create products to sell in your free time, and grow your business slowly as you continue to work your regular 9-5 job. If you do it right, your Etsy store could eventually replace your traditional job.
Dave Amazon FBA Course claims to provide comprehensive training on the ins and outs of selling on Amazon, but some individuals have raised concerns about its effectiveness and whether Is Ecom Dave Amazon FBA Course a scam?
If you've ever wanted to start a business of your own but thought you couldn't afford to, the suggestions above can get you on the path of entrepreneurship with virtually no upfront investment.