As a business progresses in its day-to-day activities, it requires additional funds to meet its daily requirements. At times, for a business to fulfill these requirements, loans are needed, called business loans. A business loan depends on the nature of a business and its size. You might ask why, well, this is because a company that is growing or in the stage of inception requires more funds than a well-established business.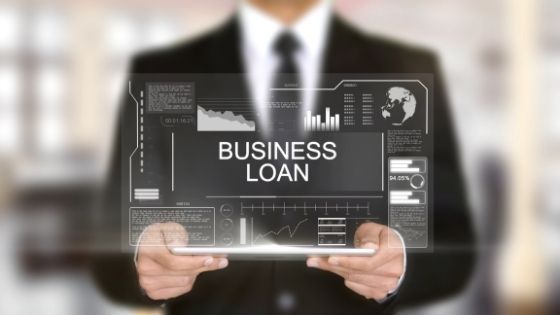 What is a business loan?
Properly defined, a business loan is unsecured credit specifically intended for business purposes and can meet the needs of a growing business. Like other loans, a business loan creates debt and has to be repaid with interest to the provider. It is availed mainly by businesses to expand their business operations, increase production level, shift production activities to online mode, purchase fixed assets, and much more. These days, it is straightforward to apply and get a business loan online.
What are the different types of business loans?
Arranging business finances can be tricky in the current business dynamic environment. The need to avail a business loan varies from business to business, so how would you know which type of business loan you need? We are here to help you with this!
Types of business loans:
Bill/invoice discounting.
Working capital loan.
Term loan (short or long-term loan).
Letter of credit.
POS loans or merchant cash advance.
Overdraft facility.
Loans under government schemes.
Short-time online loans.
Equipment finance or machinery loan.
Start-up loans.
Business loans for women.
Merchant cash advance.
As you read further, you will find that we have explained five common types of business loans.
Working capital loan
They are availed of by businesses to meet their day-to-day requirements. These loans are also called collateral-free loans. Working capital loans are short-term loans that are to be repaid within 12 months from the day they are received. Collateral-free loans are where the business borrowing is not required to provide collateral against the loan availed. But it is to note that the banks set limits on the use of the loan and amount availed by the business.
Start-up loan
As the name suggests, these business loans are for new ventures taken up by aspiring entrepreneurs. In the case of new ventures, the companies do not have an excellent credit history, so the borrower's personal credit history and company are taken into account. To avail of this loan, the company must be established, and the borrower must be able to submit proof of existence and registration of the business.
Term loan
It is the type of loan by the lender to be repaid regularly over specific periods. The tenure for repayment of term loans varies from 12 months to 10 years. They can either be short-term or long-term, per the needs of the business availing the loan. The repayment tenure of the loan is set by the lender when the borrower applies for a loan.
Overdraft Loan
It is a facility that the borrower's bank provides to overdraw cash. It means that the borrower can withdraw cash from their account in the bank even if their balance is zero. In this case, the interest is charged daily per the amount utilized. There is a limit set on the withdrawal by the bank, commonly called a credit limit. The credit limit for the borrower is set after reviewing the account holder's credit history, cash flow, and history of repayment. This facility requires the borrower to offer collateral to the bank, which is usually fixed deposits.
Short-time online Loan
These loans are more commonly known as peer-to-peer business lending. These are online business loans that are availed directly from individuals or through some online portal. The benefit from such a loan is that with no middle man like a bank, the loan is approved quicker than in other cases, and there is no need for collateral or, if asked for, it is less than in other cases.
What are the documents needed for availing of business loans?
Documents commonly needed to avail of a business loan:
Recent photograph.
Valid identity proof (PAN card, driver's license, Aadhar card).
Valid address proof (passport).
Bank statements for verification.
GST or IT return.
Proof of income.
Proof of existence (certificate of incorporation, registration).
How would I know if I am eligible for a business loan online?
Standard eligibility criteria for availing of a business loan online are:
Self-employed individuals, proprietors, private companies, and partnership firms.
Individuals engaged in existing business for at least three years.
Persons with a total of 5 years of business experience.
The minimum age for applying for a loan is 22 years, and the maximum age for repayment is 65 years.
Any enterprise with a minimum turnover of 10 lakh.
Any enterprise profitable for the past two financial years.
What are the features of a business loan?
Flexible tenure- The borrower can customize their repayment tenure.
No need for collateral.
Accessible loan transfer facility- easy transfer of loan from one bank to the other.
Overdraft facility (with or without collateral).
Easy disbursal of the loan- easy approval of loans after successful submission and verification of required documents.
Conclusion
A business loan is necessary for almost all businesses, thus borrowing businesses must make sure that they opt for the business loan online that suits their needs and does not put them in further debt instead. Choosing the right business loan is vital for the health of your business's financial position. We hope that the article provides you with the necessary information and helps you make the right choice.