Social media is a big way of marketing a brand. But it has also become of the biggest ways people can actually earn money. It is definitely a new industry to be, but studies say that people are earning lot of money through social media platforms.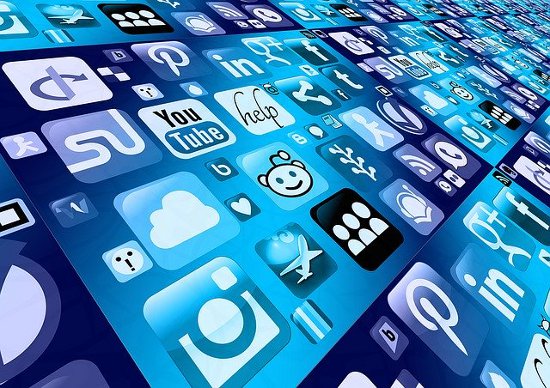 There are actually a lot of professions that have sprout up from social media and all these jobs are pretty simple to do. It is the easiest way you can earn money. Let us now have a look at these jobs:
1. Affiliate Marketing
Affiliate marketing is the new weapon of digital marketing. Its efficiency is yet to see, but it does help in one thing and that it they handle the online reputation of a brand pretty much good. It requires good performance from the ones they are hiring in matters of content marketing.
There are many people and even some freelance content writers who earn their livelihood from social media. They are hired by big brands who ask them to give positive or reasonable reviews about their brand in the review section. They pay a higher charge to you for doing this.
Sometimes you have to manage the entire review section of several websites belonging to the brand. Some people take charge of affiliate marketing per review and some look four a monthly contract. It is a good job provided you actually have nothing to do and just say some good things about the company.
2. Social Media Influencer
This is for you if you are are already a famous person in social media. Influencers are actually mini celebrities in the social media with more than 10,000 followers. So, a person with over ten thousand followers in his or her profile easily fits for this job.
If a brand approaches you first then it is your sheer luck. Otherwise you will have to do researches on several upcoming and popular brands. You will have to approach them.
At first they will have a meeting with you where you will tell him that you have lots of followers in your account and that you want to be an social media influencer for them to earn money through social media.
Digital marketing agencies, nowadays are also hiring social media influencers after integrating influencer marketing in the category of digital marketing. The industry is new so there are also several chances that you can also start a social media marketing firm of your own where you integrate influencer marketing as one of the prime services. Instagram is being used today as a media for influence marketing. You can surf Kicksta.co for more.
3. Copy Writing
We all know how content marketing is one of the main branches of digital marketing and being a copy writer will help you a lot in getting constant projects. Copy writing tutorials are all over the internet. Plus you do not need to be an English graduate to write content for any website. All you need to do is strictly follow the rules of content writing.
Well, you need to have some idea of digital marketing to write search engine optimized content. These are the type of content which are on-page and are optimized so that they can rank online.
Always remember that the content should be very specific, short and filled with information. It is because google algorithm does not understand grammar. The bots understand codes and keywords. Plus social media does not need elaborate blogs and other journals for you to write. In this context you just need to focus on three things.
The first thing is that you need to do specific keyword research that are trending on social media. Yes, keywords research is must in social media because after google, it is one of the biggest hub of social gathering. Second is that you have to use appropriate hashtags that not only appeal to people but also connect you to the people thinking alike.
The third and the last thing that you need to do is to see how other writers are promoting their posts and you will get an idea as to how you can write for these brands. So do not ever miss the chance to working on social media. It is fun, it is creative and it is really easy to make a living out of of it. So get there on the social media and rule it.