If you have recently gone into business by yourself and you're trying to grow your business, then you probably ran into a number of issues that you were not quite ready for. It's probably very likely that you were very excited when you won that new account with a new customer and you're looking forward to the profits that would come from that. Unfortunately, you have now found out that this business entity is to become a debtor and it's because they are unable to pay their bills on time, if at all. This is one of the sad realities of being in business for yourself and no matter how hard you work, if your debtors won't or cannot pay, there is very little that you can do about it.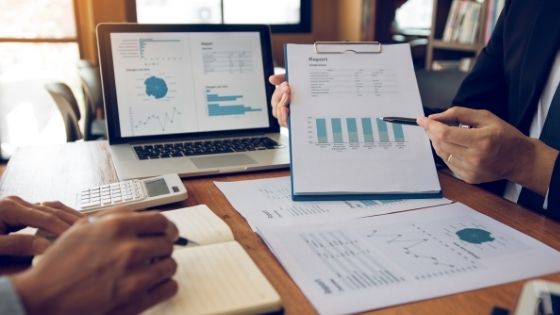 Thankfully, there is a way out and if you want to recover some of the money that is owed to you, then contact Australian capital finance specialists because they will buy the debt from you and they will chase up the money by themselves. There is a catch with this and it is that you won't be able to recover all of the money that was owed to you because these service providers obviously have to make some money themselves. However, getting back some money and getting back no money at all is better than nothing. Once you have this extra cash, you can proceed with your business plans and that will involve trying to find new customers that can pay their bills on time. Using these capital finance specialists can provide your business with a number of advantages and we will cover just a few of them here today.
• Incredibly affordable fees – It used to be quite expensive to use these service providers but now that there is more competition, the prices for services have really come down. Factoring fees range from a half percent to 3% depending on your business total turnover and business volume. It is fair to say that fees may differ depending on the particular industry that you are involved in. The factoring service provider also has to consider the overall credit worthiness of your debtors, the amount of invoices that are owed and how long they project that it will take to recover the money. In order to recover money that is owed to you, let them do all the hard work.
• It helps reduce your risks – No business can afford not to get paid on time and customers continue to make let payments on no payments at all, you could end up having to close your business because your business will not be cash rich. You do have the option of taking legal action against your debtors but this could take a long time and could end up costing you a lot of money in legal fees. In order to avoid all of this, you need to find yourself a factoring service provider who can deal with these bad customers and recover the money that way. To learn more about debt recovery, you should have a look here.
If any business is to remain fluid and wants to be trading in 15 to 20 years from now, then it needs to accept that there will be debtors who won't be able to or refuse to pay the money that they owe. It's better to use invoice financing Singapore and then get on with growing your business and trying to find new customers who have a sound credit rating and who you know, will pay the bills on time and in full.