Everyone seems to be thinking about start trading in Bitcoin as the digital currency took an unexpected bearish turn since the beginning of the year. On the 21st of January, 2022, the digital coin sank to a six-month low of $40,00 for the first time since last year.
Following this event, many panicked, and were fearful of a market crash. But on the other hand, industry experts believe that the Bitcoin network is stronger and more verifiable than before, hence they believe there's no cause for worry.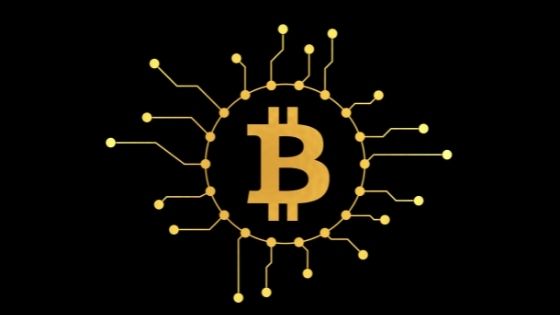 The Bitcoin network has grown significantly over the years as hash rate figures continue to increase, reaching new highs in January 2022. For instance, on the 22nd of January, the Bitcoin network documented an average hash rate of 190.31 EH/s and an all-time high of 26.60 trillion
The hash rate will continue to grow, which is a good thing
Bit Digital's chief strategy officer, Samir Tabar during an interview with Cointelegraph defined the BTC hash rate as the sum of computing power that Is contributed to the network at a given time. He went on to say that as regards Bitcoin mining, a higher hash rate translates to a good hash rate. That is, the more the computing power flowing into network maintenance, the more secured it is and the higher the transactions it can execute.
To this end, the latest hash rate figures for the BTC network are remarkably outstanding even while the price of Bitcoin plummets. The CEO of Argo Blockchain, a crypto mining firm, Peter Wall, in an interview with Cointelegraph affirmed he wasn't surprised to see Bitcoin's hash rate hit near 200 EH/s. Wall then further explained that even with the disruption of mining activities in Kazakhstan, the hash rate will continue to grow each month.
According to Wall, Argo Blockchain witnessed a mining margin of more than 80% last year indicating that it was a good year for miners. However, in 2020, when the price of Bitcoin was lower, the fine recorded a margin of approximately 40%. Nonetheless, while the price of bitcoin continues to fall, Wall believes the firm will still record strong margins this year.
The co-chairman and co-founder of Core Scientific, Darin Feinstein, also provides some positive data during an interview with Cointelegraph. He affirmed that based on previous data concerning the Bitcoin mining hash rate, the digital network surged by 200% following the mass movement of miners from China.
Will infrastructure support network growth?
The co-chairman and co-founder of Core Scientific, Michael Levitt also mentioned to Cointelegraph that he's very expectant of continuous growth in Bitcoin's hash rate. However, he affirmed that this continuous growth relies heavily on Bitcoin's price performance as well as the latest infrastructure being built. He went on to say that the amount of infrastructure being built is expected to be embedded issues surrounding thee ing global supply chain
Levitt also added that as regards Bitcoin mining, these infrastructures prove to be the biggest challenges. He asserted that the jams for Bitcoin mining are basic infrastructure, equipment, land, and energy. While there both land and energy are readily available, a lot of ASIC hardware needs to be bought. Above all, miners also need a location to plug in power and that has since been a major problem.
Right now, North America has come to be one of the biggest Bitcoin mining hubs in the world according to data from the Cambridge Bitcoin Electricity Consumption Index. The data showed that about 35% of the monthly Bitcoin hash rate is generated from the United States while Canada generates about 10%. Wall further clarified that North America is now at the forefront of global Bitcoin mining for several reasons. He mentioned that the crypto-friendly nature of North America, its pro-innovative nature, stable regulatory policy, and access to leading energy are the primary reasons why North America is a leading crypto mining hub.
Wall explained in detail that the cheap power supply in the United States has been great for bitcoin miners. This is especially true if miners can tap into a decent power grid. Right now, Texas has experienced a significant increase in bitcoin miners in the last year.
Wall went on to say that a lot of miners are relocating to Texas because the state regulates its power grid. The power grid is said to have a high degree of power from various sustainable sources but requires a more flexible load or demand.
By tapping power from a close substation, Argo Blockchain proves the utilization of sustainable energy. Wall affirmed that the mining company since 2020 has been canon negative. This is such a feat as Tabar noted that a huge social, governance and environmental movement is presently resisting the mining industry.