The food industry and cryptocurrencies might not come off as the most creative pairing. This is because while one is primarily physical, the other is established in the virtual realm. However, considering the early days of bitcoin mining, the very first use case of the digital coin was food-related. Laszlo Hanyecz, on the 22nd of May, 2022 bought two Papa John's pizzas for 10,000 BTC, enacting the first commercial transaction with BTC.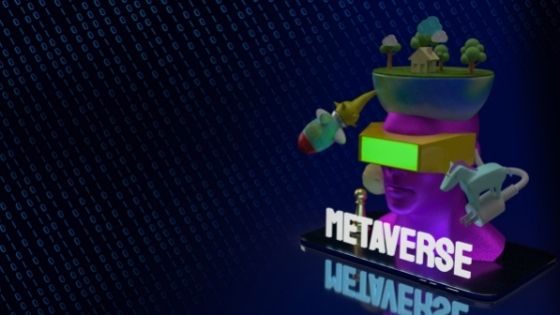 Since then, crypto enthusiasts, traders, and investors have enshrined the day as Bitcoin Pizza Day. The day is now celebrated annually with crypto firms and restaurant chains using the day as a marketing opportunity to reach more audiences. The Bitcoin Pizza day also marks the beginning of crypto's relationship with the food industry. This relationship has greatly flourished and is not set to further establish itself in the Metaverse and Web3.
Crypto's insatiable appetite for food
Even without Bitcoin Pizza Day, the crypto sphere seemed to always embrace food-related trends. In fact, if one should look through a list of "dead coins" one will find lots of culinary-sounding tokens like Onioncoin, Baconbitscoin, Barbequecoin, and even Pizza coin.
Similar to projects that jumped on the initial coin offering (ICO) bandwagon, a lot of these culinary-sounding tokens have no strong tech and financial support. As a result, many of the projects were abandoned and dumped. However, with the advent of Defi tech, a new batch of food-related protocols have been introduced and many have thrived to this day. For good and obvious examples are PancakeSwap and SushiSwap.
Asides from the names, the duration between the ICO hype and the bull market of 2021 saw other developments at the junction of crypto, the food sector, and blockchain tech. Presently, one area that seems ready for disruption is food traceability. To this end, solutions like IBM's Food Trust are usually linked to groceries like Carrefour and Nestle. That's not all, the firm has also worked with a line of California-based seafood restaurants to give more transparency to the treatment and origins of their menu items.
On the other hand, since the COVID-19 pandemic hit, restaurants have been distanced from their customers given the stay-at-home procedures. However, thanks to the surge in the dominance of platforms such as Uber Eats, individuals can now pay for their food using cryptocurrencies.
Restoring the balance
Cryptocurrencies and blockchain tech are now able to establish balance by stimulating a direct relationship between restaurants and their clients. A marketplace based on blockchain technology has been established for restaurants and their clients. This marketplace offers a similar one-stop and user-friendly shop to access a wide range of menu choices while also facilitating restaurants and customers to freely interact. With this marketplace, merchants have full control over the prices, menus, terms, and conditions. This implies that clients pay directly to merchants while cutting off third-party middlemen. Instead, third parties function as providers of infrastructure for food shops and restaurants offering them the tools to operate their digital shop on their terms.
However, the ecosystem is currently at an early stage and yet to reach its full potential which will naturally come to play. Eventually, the ecosystem will pick its pace and shift into the metaverse
Food in the Metaverse?
Certainly, there is no room to carry out activities such as eating in the metaverse since it's primarily a physical activity. However, while digital consumption has its restrictions, the food industry is bound to move into the metaverse as more people spend more time in the virtual space.
A richer culinary experience
People are now experiencing a richer culinary adventure in virtual space although only in a few cases. For instance, the U.S. restaurant chain Chipotle during Halloween launched a virtual restaurant for Roblox players.
Players who entered the restaurants got to experience a Halloween-themed and spooky adventure and then earned a promo code for a free burrito in the physical world.
Majorly, the movement of food service into the virtual space of Web3 will be a continuous journey of digitization that has already kicked off. Asides from the platform model taking food takeout and delivery, it's now common for clients to start their reattempt experience online by searching for options via TripAdvisor or Google. Now, people can visit a restaurant's official website, check out their meals, menu, and the restaurant's interior itself.