Keeping up with constant cleaning and organization is not always straightforward or realistic, depending on your household size and what supports you have within that household. When you are getting ready to move to someplace new, entering into that new home with an organizational system is essential to make the transition easier and settling in just as simple. Quite a bit of preparation goes into the process because when you have lived somewhere for any length of time, it is easy to gather a lot of material things, and when you are comfortable there, it is pretty easy to gather a whole lot of those things.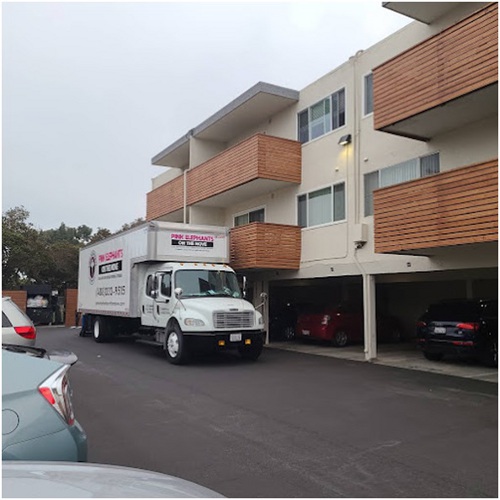 When you prepare to relocate, most Californians will first look into moving companies near me, within the Bay Area, to ensure that you have a reliable crew to help throughout the moving procedures. Then, you are left to prepare for the big day and ensure that all your belongings have been thoroughly sorted, packed up, and organized to help ease your household through the move and simplify the unpacking phase. Getting all that done beforehand is one thing, but keeping things that way is another task entirely.
Keep Track of How Often You Purge
Moving into your new house or apartment is a process; there are often many different things to do, new things that you will need, and old things that you need to dig through your moving boxes to locate. Keeping things that way is the real challenge once you have had a chance to get it all unpacked and in its proper place. You must keep a schedule and maintain your decluttering over time to keep up with everything entering and exiting the house. Try to set aside small purges for your personal space and belongings once a month and then get everyone in the house together to purge through anything that has been left within the shared spaces – this will allow you and everyone else apart of the home to be a part of the process and on the same schedule.
Have an Organization System in Place
Making sure everything has a home within your home is also very important. If you do not have the space for something, you may want to consider storing it elsewhere if it is something sentimental, but if not, you may want to rearrange the way you organize things. If everything has a place it should go, nothing will ever be misplaced or in disarray. When you are getting to a point where you no longer have space or need to move things around often, you should consider beginning another purge shortly – you can donate, consign, or trash things you no longer need.
Remain Vigilant When Purchasing New Items
One of the effortless ways to avoid becoming overwhelmed or dealing with a constant need to declutter and purge through your items is by avoiding bringing in too many new things at once unless they all have a purpose. Obviously, particular necessities will constantly be entering and exiting the house for living purposes. Still, when it comes to excess material goods, it is easy to allow those things to pile up over time and forget about getting rid of other items you may no longer have any use for. For instance, if you are choosing to purchase new clothing, it may be a good idea to get rid of a few things when you bring in something new – this way, you never end up having more than you need. You don't have to worry about consistently organizing and reorganizing.
Declutter Before You Move
Keeping up with all the business of everyday life, cleaning your house, and organizing the things within it all comes with being a homeowner, and while it is not always straightforward, it has to be done. It is something you have to do whether you are making a move, but when you are prepping to relocate locally, moving into a new place without being properly organized can be incredibly difficult. Taking the time to declutter and downsize beforehand allows your household to start fresh in a new place, and your movers arrive on the scheduled move date.
Pink Elephants on the Move in San Jose, CA, provides premium local, long-distance, and cross-country moving services to make their client's lives easier when choosing to relocate to someplace new. Pink Elephant movers also supplies premium packing, storage, and delivery services to create a stress-free moving environment. While committing to the decluttering stages before your relocation process can feel overwhelming, remember that those patterns must be reinforced to keep up with the organization system you developed before arriving.