Some people think that all strip or shopping centers are the same, but they're not. One may offer a product or service you won't be able to find in any other shopping complexes.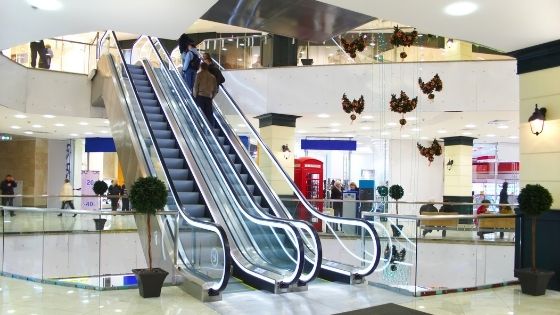 If you're new to a place and asked someone for the nearest shopping center in the area, they may point you in different directions. This is because you haven't specified what type of strip center you're looking for. To help you, here are the different types of shopping centers you should know about.
Community Center
This type of shopping complex is characterized by a wide range of retail stores. It usually has 100,000 to 300,000 square feet of retail space. Among all the other types of strip centers, a community center comes in the most shapes and sizes. It normally anchors supermarkets, grocery stores, drugstores, discount department stores, and home improvement stores.
Fashion or Specialty Center
As the name implies, a fashion center is mainly composed of boutiques, apparel shops, and craft shops that carry unique merchandise of high quality and price. Some of the global luxury brands that a fashion center may feature are Burberry, Chanel, Gucci, Hermes, and Louis Vuitton. This type of shopping complex generally offers 80,000 to 250,000 square feet of retail space.
Neighborhood Center
Of all the types of shopping centers, neighborhood centers are the most common. They are designed to provide the day-to-day needs of consumers in their areas, such as groceries, snacks, pharmaceuticals, and other health-related goods. Roughly half of all neighborhood centers are anchored by a supermarket, and one-third of them are anchored by a drugstore.
Outlet Center
This is a type of shopping complex that is usually located in rural areas or tourist spots. An outlet center rarely has an anchor and mostly consists of manufacturers' outlet stores that sell their own brands at discounted prices. Because of this, outlet centers have the largest primary trade area of all shopping centers.
Power Center
When it comes to power centers, only a minimum percentage of their retail spaces are given to small specialty tenants. 75 to 90 percent of their spaces are dedicated to their anchors. These include home improvement stores, discount department stores, off-price stores, warehouse clubs, and other shops that provide immense selection in a particular merchandise category at a low price.
Regional Center
This type of shopping center provides a full depth and variety of general merchandise and services in typically enclosed malls, with an inward orientation of the stores connected by a common walkway. A large percentage of these goods are apparel. As for a regional center's anchors, they're usually discount department stores, fashion specialty stores, mass merchants, or traditional.
Super-Regional Center
With at least 800,000 square feet of retail space, a super-regional center is the largest type of shopping center. It typically has more than three anchors. It also has a deeper selection of merchandise that is provided in enclosed malls with multi-levels. In addition, super-regional centers draw on larger population bases.
Theme or Festival Center
This type of shopping complex is often developed in urban areas within older buildings. As the name implies, theme centers are characterized by a unifying theme that is carried out by the shops in their architectural designs, and sometimes, even in their merchandise. As for the center's anchors, they can be entertainment facilities or restaurants.
Visit the Nearest Shopping Center in Your Area Today!
Now that you have a clearer understanding of the different types of shopping centers, you'll know exactly where to go when you're looking for a specific product or service. If you want to buy a luxury brand of apparel, for example, then you know that you have to go to a fashion or specialty center. And if you're searching for a drugstore, you can visit a community or a neighborhood center.
If you live in West Omaha, Millard, Midtown, Downtown, Bellevue, Fremont, or Lincoln, Nebraska, one of the nearest shopping complex you can go to is located just off the interstate at 108th & Center Street. It hosts a unique collection of locally owned businesses such as jewelry shops, boutiques, restaurants, pizzerias, cafes, fitness and wellness centers, gyms, salon and spas, barbershops, pet clinics, banks, and more.