Being your own boss is the idea that crosses everyone's mind once in their life. The easiest of all options with straightaway income opportunity are being a taxi driver. You could get your taxi or start working with a private hire taxi firm. But it might not be as straight forward as you think it would be. Moreover, it doesn't guarantee the ease of life you are thinking about. The main reason behind people's attraction towards the cab transportation business is due to the number of rides sharing mobile applications.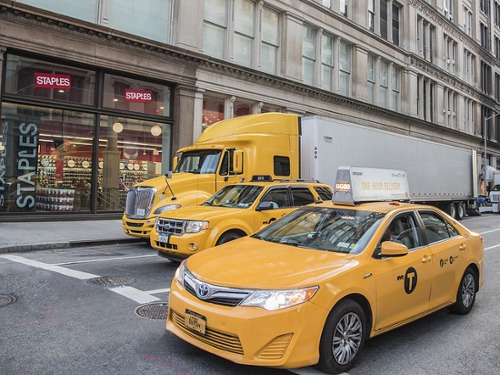 Important Things to Consider:
You could start your business by getting a single car from a PCO Car Hire company or rent a fleet of cars. But before diving into this business you need to understand that some of its consequences. If you are a person who loves chatting with random people daily then it is made for you otherwise don't even, consider it. Some of the important questions that come to every person's mind when we talk about private hire taxi business are answered in this article. It is important to ask these questions to get detailed information before taking any big step.
The Requirement of License:
The first and most important part of the transportation business is the license. You could not drive a commercial taxi on your simple driving license. Being a private hire taxi driver, the rules and regulations compel you to have a PCO license. Depending on your operational city and area there are different ways to apply for this license. Therefore, get in touch with local government website and officials to get detailed information about the process and expense of the license.
Insurance Requirements:
Another question is whether your normal motor insurance policy would cover you or not? the answer to that is NO. You need to have private hire insurance that provides somewhat different coverage from a normal insurance policy. The difference is that you are running a business that is much higher in risk. The insurance policy is designed in such a way to provide cover for you and your passengers in case of an accident. Moreover, you need coverage for third party damage and to cover the legal expense of lawyers. There are a lot of insurance companies that provide PCO insurance so shop around and find the best policy for your business.
Can Your Spouse Drive?
The only person eligible to drive a private hire vehicle is only you. Because you hold the appropriate licensing authority to drive the vehicle. Insurance is also applicable when only you are driving. But you could add your spouse as a partner driver in the policy to get their coverage. But for your spouse to drive the vehicle they need to have a PCO license. It is the legal requirement and there is no way around it.
Classed as A Private Vehicle Always:
Once you have registered your car as a private hire vehicle by the appropriate counsel then it will always be a private vehicle. The only time the status of your PCO Car Hire would change is when the license expires. You could renew the license or not depending on your circumstances. To operate your vehicle, you not only need a license you need all your rides to be pre-booked. Therefore, get in touch with a service providing companies to operate online or through a telephone to get yourself registered.
How Much License Costs?
PCO license costs depend on numerous factors. The price is set by the local governing authority and only they could give you the right figure. The basics that decide your license cost depends on your vehicle age and how long you intend to drive it.
If you are looking to kick start your career by renting a PCO car then I will recommend Pace Hire. They have an exceptionally large fleet and you could decide a car according to your needs.