Spring is here! This may be the best time to start inspecting your furnace. Doing so can help you determine if your heating unit is still in good condition or if you need to schedule a furnace repair or replacement.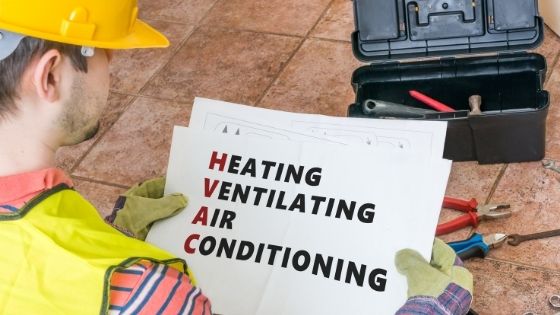 Delaying the task until winter comes again may not be ideal since your furnace shares many important parts with your air conditioner. That's why it's very important to have your heating and cooling systems well-maintained. But before hiring an HVAC service provider, you'll need to make some considerations. HVAC Contractor are looting money from the customers and serving very poor service to them. So it is important that you are well aware of the fundamentals of the same. That is how you can make up a good mind and decision for hiring a professional and reliable HVAC service provider for your workplace and also for your personal space as well. Here are some of them:
Years of Experience and Knowledge
HVAC tasks are complicated and should be handled by professionals. However, while some technicians are trained and qualified, there is a possibility that they lack the knowledge to handle new units.
So, choose an HVAC company that has several years of industry experience. You can be assured that they have the right mix of employees that are experienced, knowledgeable, and up-to-date with current and advanced HVAC tasks.
Professionalism
Other than experience and knowledge, professionalism is another factor that can make or break your decision to hire a skilled technician. You wouldn't want to deal with someone rude or, worse, intoxicated.
Check the company's website for information about their employees. There are some HVAC businesses that conduct drug and alcohol tests for their technicians. This is to ensure that the service providers will be able to face their clients professionally and assess the problem properly as well.
Industry Certification
It can be challenging to hire a professional HVAC technician that you can trust. But you can choose a company that is trusted in your local area and has accreditation from the Better Business Bureau (BBB). This means that the business has met the industry standards in providing quality HVAC services.
Other than that, the technicians from a trusted company should also hold NATE (North American Technician Excellence) certifications. Hiring service providers who are NATE-certified can help you be at ease since you're assured that they are authorized to work on your HVAC unit.
Insurance
It's no surprise that working on any HVAC unit can be very risky. A simple miscalculation or error while repairing the furnace or air conditioner can be life-threatening. Consider hiring a technician from a company that provides employee insurance. This way, any injury, loss, or damage sustained by the technician while repairing your unit will be covered by the company.
Reasonable Rates
HVAC repairs and maintenance can be costly. The rates of professional technicians can also change depending on each season.
When searching for a company, consider looking at their rates. Do they offer discounts, coupons, or any special offers? Choose a reliable company that can offer quality heating and cooling services at affordable and reasonable prices.
Emergency Service
Breakdowns can happen at any time. And these emergency problems can be very frustrating to deal with, whatever the season is. Make sure to hire a company that you can reach out to at any time. Check if they provide 24/7 emergency services. This way, you won't have to wait for hours just to get your HVAC unit fixed.
Customer Reviews
There are many HVAC providers that you can find on the internet. However, some of them may not be the best you can find. With customer reviews, you can gather valuable information about a probable service provider.
Many people often share through social media what air conditioning companies you can rely on when it comes to HVAC installation, maintenance, or repairs. So, whether you're looking at Facebook, Instagram, or Google, you can learn if a business' former and recent clients had a good or bad working experience with them.
Referrals
A credible HVAC business in your area can have many referrals, particularly if it has served many homeowners. You can ask your neighbors, family, or friends about their experience working with an HVAC provider. Were they satisfied? Were the problems addressed properly? Compared to customer reviews, you can rely more on referrals since they came from someone you know and trust.
Hire a Professional HVAC Technician Today!
With all the considerations above, you can begin your search for the best and reliable HVAC professional. Get in touch with a certified technician who can provide quality HVAC and furnace repair services.