If you suffer from musculoskeletal pain, chances are you'll want to find an effective pain relief solution. Unfortunately, some people are prescribed medication that does not always get rid of all the pain. This means that they can look for additional pain relief elsewhere. The good news is there are some highly effective treatments that are doctor-approved.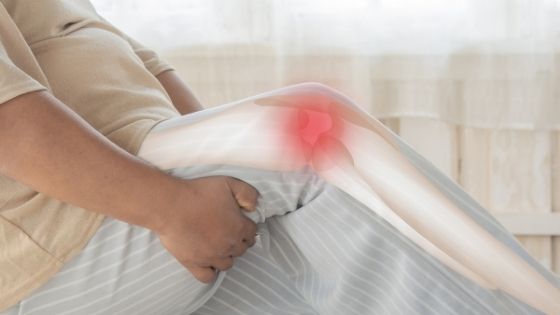 Let's take a look at what you can do to help you cope with musculoskeletal pain:
Learn What Causes Your Pain
One of the best things that you can do is to learn what causes your pain. If you know what causes you to feel this way, you can attempt to avoid the causes. Sometimes it might not be possible for you to do this, especially if a change in the weather is the cause. However, if you know that it's going to rain, for example, you can prepare yourself by wearing warm clothing.
Make a note of what you think causes your pain and be sure to monitor it. When you are aware of what causes it, you can take the necessary steps to reduce your pain levels.
Always Take Your Medication
It is so important that you take your medication, particularly any that your doctor has prescribed to you. The medication could help to relieve your pain and reduce inflammation. While the medication might not get rid of your pain, taking the edge off it can make a bad day a better one.
You might also want to consider undergoing deep tissue laser therapy or other therapies. These therapies can help you to feel much more comfortable. Please make sure that if you decide to take any herbal remedies that they do not interact with your prescribed medication. Always ask your doctor about taking herbal remedies as they might have an alternative solution for you.
Try to Remain Active
When you're in pain, you might not feel inclined to be very active. However, not moving can be worse for you than trying to remain active. This is because you won't be giving your muscles the chance to become stronger. Be as active as you can be, even on those bad days. You don't have to be very active, just make sure you're not sat or laid down for hours on end.
Try To Relax
Try not to get too stressed about how much pain you are in. This is because the stress can make you experience even more pain. If you can, relax as you go about your day. This does not mean that you should lay down and try to nap all day. You should, ideally try to be relaxed as you work, look after your family, or do what you do during the day.
Use the above tips to help you deal with your musculoskeletal pain. If you are struggling with your pain at any time, please always speak to your doctor. It could be that they need to review your medication or ask you to undergo some Shockwave therapy.