We all are moving towards digital era at a very fast pace. Everything once offline is moving towards online on internet. All the businesses that were just operating on offline medium are now days moving towards online mediums and using social media platforms to boost up their branding. I think no industry is left untouched with the digital approach and coming era. There is a common sense everyone has developed about the benefits of going digital, Everything from currency, banking, healthcare everything is going digital. So, digital is the new normal now and will greatly impact future market.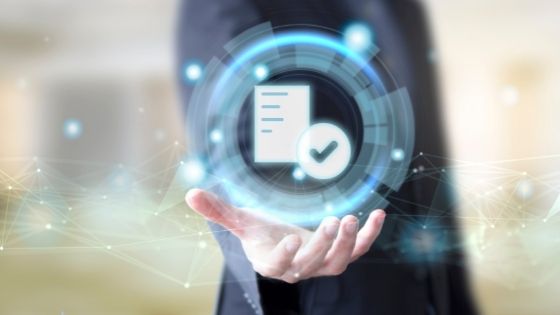 Document Management and Digitization
Data management is also being impacted by digital era. Everything is moving digital and for obvious reasons the data produced will also be digital. Also, in this digital era the rate of data production has also increased drastically. Users are using more internets these days for online shopping and grasping knowledge, leading to a significant rise in development of data. The data produced from internet and users surfing the internet is also in digital format, so no offline medium can be used to store and manage the digital data. So, transformation of this vertical in aspect of new market is must.
Digitization of documents
As earlier, all the data was stored in form of offline documents and physical records. The time has changed and still evolving. Now every organization needs system to store the data in digital format and convert the offline documents to the digital ones. Suppose a healthcare company may be a hospital may have thousands of documents saved in format of physical records. So, there is a need to convert all these physical records to digital format for meeting the future needs and having a better back up plan. The process of converting these physical records into digital media and saving them in digital format is known as document digitization.
Need for Digitization
As already stated earlier also, digitization is the need of the hour. If you want to stay ahead of your competition in this competitive digital world then you have to look up for the process of document digitization. Digitization is not just process of converting the physical files to digital rather it is a process that enables you with better data management aspects. Digital documents are considered to be safer as compared to physical records.
Benefits of Document Digitization
Obviously when you are shifting from a current medium to another a number of questions arise in your mind. Majority of questions are related to the benefits of new technology and what ROI will it provide. Document digitization comes with a number of notable benefits. The benefits of document digitization to the organizations are so dominant that no company can deny the facts related to tis benefits. We will further discuss about the benefits of this process and its impact that will be laid by document digitization towards success of your business. Let's have a look at benefits of digitization-
Better Backup Options
Have you ever thought of creating back up of physical or paper based records and documents. Creating backup of paper documents takes remarkable amount of resources both in terms of money and time. Also, human resources are also required to maintain and create the backup for it. If we compare the revenue model for both backups then a digital backup creation is far easier to the pocket of any organization as compared to creating physical backup of files in offline medium. Digital backup creation is quite easy to go and also documents are a lot safer in digital backup. Also, backup can be easily stored in multiple options like cloud storage, servers etc.
Easy Storage
When your company is storing physical records then you need to rent or buy physical space or property. Companies that are engaged business model that generated too much that will have to look out for offsite document storage services to store their documents in form of paper records. If documents are digitized then you just need hard drives and servers to store the documents. It saves organizational expenditure on property and resources that look out after that property.