Are you looking for ways to get more followers on Instagram? If so, you're not alone. With over 800 million monthly active users, Instagram is one of the most popular social media platforms today. And, with such a large user base, it's no wonder that many people are looking for ways to increase their following on the platform.
Fortunately, there are a number of things you can do to get more followers on Instagram. In this article, we'll share some of the best tips and tricks for increasing your following on the platform.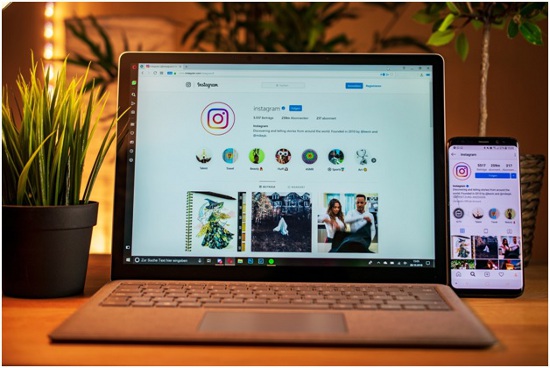 1. Use Hashtags
There's no doubt that hashtags are a huge part of the Instagram experience. Hashtags help users to find and follow content that interests them, and they're also a great way for brands and businesses to get their content seen by more people.
So, which hashtags are the most popular on Instagram? Here's a look at the top 10 most used hashtags on Instagram, based on data from Hashtagify.me:
#love – over 1.6 billion posts
#instagood – just under 1 billion posts
#photooftheday – around 963 million posts
#fashion – just under 950 million posts
#beautiful – around 945 million posts
#happy – just under 940 million posts
#cute – just over 935 million posts
#tbt (Throwback Thursday) – just over 930 million posts
#followme – just under 920 million posts
#like4like – slightly less than 900 million posts
2. Post High-Quality Content
If you want people to follow you, it's important that you post high-quality content. This means posting photos and videos that are interesting and engaging. Avoid posting blurry or low-quality images, as this will turn people off from following you.
3. Use Instagram Stories
Instagram Stories is a great way to share behind-the-scenes content, give sneak peeks of new products or services, and build up hype for upcoming events. Be sure to use engaging visuals and interesting storytelling to keep people coming back for more.
As one of the most popular social media platforms, Instagram has a lot to offer its users. One of the most popular features on the platform is Instagram Stories. This feature allows users to share photos and videos that disappear after 24 hours. While this may seem like a drawback, it actually offers a lot of benefits.
For one, it allows users to be more spontaneous and share content that they might not otherwise post. This can lead to more interesting and genuine content. Additionally, it can help brands connect with their audience in a more personal way. Finally, it gives businesses an opportunity to show off their products or services in a creative way.
4. Run an Instagram contest
Running an Instagram contest is a great way to increase your followers and engagement. People love free stuff, so offering a prize is a great incentive for people to follow you and participate in your contest. Just be sure to make the rules clear and easy to follow.
5. Collaborate with Instagram Users
Collaborating with other Instagram users is a great way to reach an audience. When you team up with someone who has a similar target audience, you can tap into their followers and increase your own reach. This is a great way to build relationships with other influencers in your industry.
6. Use Calls to Action
Asking your followers to do something is a great way to increase engagement and get more people to follow you. For example, you could ask people to tag a friend in the comments, share your content with their followers, or participate in a contest.
7. Post Regularly
If you want people to follow you, it's important that you post regularly. This doesn't mean that you need to post every hour of the day, but you should try to post at least once a day. Consistency is key when it comes to building a following on Instagram.
By following these tips, you'll be well on your way to increasing your followers on Instagram. Just remember to focus on quality over quantity, and don't be afraid to experiment with different strategies. With a little effort, you'll see your follower count start to grow in no time.
Last but not least
You may have come across negative comme vUser Instagram bot nts about Instagram bots. Instagram has also announced that it is against bots, but there are bots, like the v-User Instagram Follower Booster Bot, that act like a human, using which you will not face any problems.
For example, these bots follow your desired contacts, like their posts, leave comments for them to draw the attention of these contacts to your page. As a result, they get encouraged to visit your page and follow you if they wish. These activities increase the engagement rate of your page and make you experience significant growth in a short period of time, especially if you have just launched your page. In this case, advertising and other ways will not help you much because you still don't have many followers and your content simply won't be noticed by others. The bot can help you get your page seen and reach an acceptable level by performing automated interactive activities. Therefore, if you have less than 10k followers, we recommend that you use safe Instagram follower booster bots like the vUser Instagram bot.
To see the features of this bot and try the demo version of this bot, visit the v-User website.
Growing Your Following on Instagram
According to recent estimates, there are currently over 1 billion active users on Instagram. This makes it one of the most popular social media platforms in the world. The majority of users are between the ages of 18 and 29, and female users slightly outnumber male users.
Instagram is particularly popular among millennials and Gen Zers. In fact, a 2018 study found that 78% of 18 to 24 year olds in the US used Instagram. This is likely due to the platform's visually-focused content and its popularity as a tool for celebrity and influencer marketing.
As Instagram continues to grow in popularity, it is likely that the number of active users will also continue to increase. This could make it an even more powerful marketing tool for businesses and individuals in the future.