Empty Nesting: When You Can Finally Put the Nicest Things in Your Home
Empty nesters (i.e., people who no longer have children because the children have grown and left home) often tell of a void in their lives. They aren't sure what to do anymore. Yet, re-examining their position they may find that there are definitely several positives to this new stage in life.
One positive is "empty nesting." It is described as the act of purchasing nice things with which to decorate your "empty nest" now that there are no children to harm or destroy your nice things. You would never put a classic Louis XV table in your front hall when you had children for fear that such a priceless antique would be ruined. Now you can, and you can add much more than that.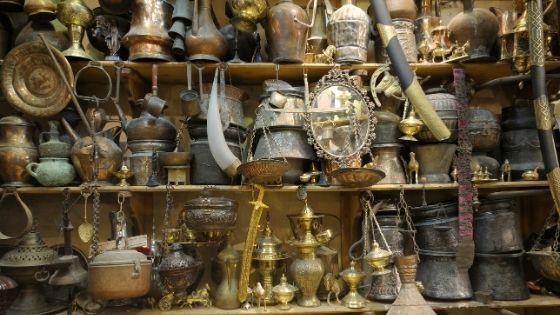 How to Start Your Empty Nesting
Sydney antique shops have several exquisite and very old pieces of furniture. Many different centuries and styles of designs are available in these antique shops. You can fill your home with a Rococo gilt-wood mirror, a Chinoiserie, a bed frame from the late 18th century, etc., all at prices that you could never have afforded before when you had lots of little responsibilities running around the house. You can turn your home into the most beautiful of personal palaces now, and enjoy taking every spare minute of your days doing it.
Consult With Experts
As you visit antique shops in Sydney, ask a lot of questions. Be sure to buy only authentic items that have been certified as authentic, and not reproductions. Most of the antique shop owners are experts in their fields. They would not buy reproductions and sell them as authentic. They will teach you a few things about antiques and what to look for on your own.
Be in the Know About When New Shipments of Antiques Arrive
Antique dealers look for the best pieces at auctions and estate sales and bring them to Australia from around the globe. New shipping crates arrive regularly, bringing new items for you to shop and purchase as often as you like. If you have purchased from a shop before, you can sign up for advanced notices of items that the dealers think you would be interested in. You can get a peek at incoming items and watch for upcoming discounts on some pieces that have been in the shop a while.
Putting Your Whole New "Nest" Together
You might gravitate toward certain eras or periods of design. If you do, you want to make a room look as though it was put together well and accurate in its decor. If you are not quite sure how to do that, antique dealers can show you. They can also refer you to professional interior decorators who know a lot about antique and vintage room design. Then you can put your new "nest" together using the antiques you purchase and enjoy your new (and mature) living space every day.
If You Are Also Retired, Make Antiquing a Hobby
The antique shops are open daily during the week. If you are retired, you can make a day of it, browsing and walking from shop to shop searching for all the right antiques for your home. This is your time now, and you get to enjoy it.
It just works out well that you can shop and enjoy the day looking at hundreds of very old and very beautiful pieces of furniture and decorative items. It is also fun to imagine where these items came from because originally only the very wealthy were able to afford many of the pieces that are brought into the antique shops here in Sydney.
Learn About Antiques
If you spend enough time in antique shops, you will learn a lot about history and the history behind these items. It is akin to getting a uni education and degree in history, but from a furniture and decoration point of view. If you do turn this into a hobby, then you not only get to decorate your home with beautiful things, but you also learn enough to tell all of your guests about each piece and its historical value and significance.