Residential care is an ideal option for those who need extra support daily or desire more companionship. However, every residential care facility is different, which is why you shouldn't choose the closest home near you.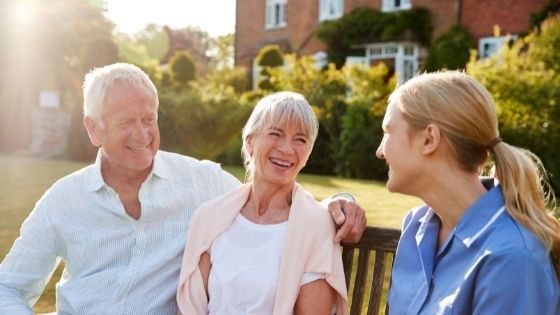 To enjoy many happy years in a care home, you must research different facilities in your city to ensure you will feel relaxed, comfortable, and cared for each day. Make the right decision by learning what elements your residential care should have.
Luxurious Accommodation
If luxury is at the top of your list, organize a visit to various residential care homes to find a comfortable facility with an attractive interior, spacious rooms, and comfortable furnishings. It will provide a luxurious backdrop when talking to other residents, catching up with loved ones, or reading a good book.
Also, look for a residential care home that features many onsite luxuries. For example, check out this exceptional care home in London that provides residents with premium one-bed suites, a cinema, a well-stocked library, spa bathrooms, and even private dining facilities for celebrating special occasions with loved ones.
A Bespoke Care Plan
Your needs may change as you grow older, and you'd be wise to pick a residential care home that can adjust to your daily needs. A bespoke care plan will ensure you receive the correct help and support daily, which may vary from helping with chores to performing everyday tasks, such as eating, washing, or dressing. It will ensure you will not need to move out of a care home should your health deteriorate.
Passionate Team Members
The residential care home you choose should not only be attractive and flexible, but it must have a dedicated team of professionals on staff. As residents can fall, struggle with physical impairments, or experience cognitive issues, the facility must employ passionate, hard-working nurses, doctors, and support staff to cater to their residents' needs day and night. It will provide peace of mind that you'll receive the assistance you need should you experience an accident, injury, or medical emergency.
A Tranquil Garden
Everyone should have access to fresh air, which is why you should choose the accommodation that features beautiful, well-landscaped gardens. It will provide a gorgeous place to sit alone, with loved ones, or other residents on a sunny day. You could even put your green fingers to good use to create a stunning setting for other residents and their families.
Atmospheric Dining Options
Variety is the spice of life. For this reason, you must pick a residential care home that provides many atmospheric dining options, such as a café, restaurant, or bistro. It will allow you to shake up mealtimes and enjoy brand-new dining experiences when eating alone, with residents, or with a relative.
Onsite Entertainment
It's an intelligent decision to learn about a residential care home's entertainment options. For example, an activities room will keep boredom at bay, as it may provide a space to paint, draw, play board games, exercise, bake, watch entertainment, or embrace a brand-new hobby.