Do you experience discomfort while you are sitting in your car? Probably yours occur when you go for long-distance travels. Well, you should read on as the solution to your discomfort is right here!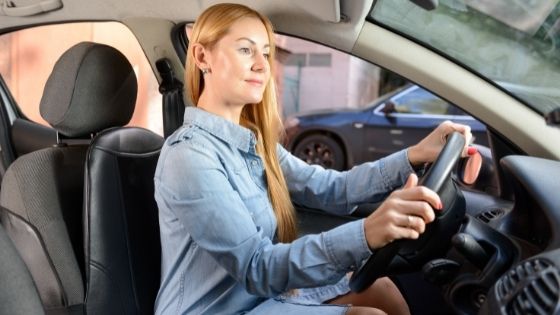 In case you're not aware, sitting for long on an uncomfortable seat is the source of a whole lot of discomfort around your back. Many of the causes of back, hip, coccyx, and tailbone, leg pain issues that you or others close to you have been experiencing are results of sitting for too long, especially on discomforting chairs.
You may have been experiencing pains and are seeking means to eradicate or ease your discomforts, which is why you are here to check out this article. Is rest assured that you are in the right place?
What are car seat cushions?
Car seat cushions are materials that provide more comfort when placed on a car seat and sat upon. Car cushions are usually soft and provide back support, making them the ideal choice if you want to experience greater comfort than what you get when you sit on your car seat ordinarily.
The wedge cushion
There are varieties of car seat cushions, and purchasing a more excellent type can be quite tasking. I'm introducing you to an amazingly long-lasting car seat cushion called The Wedge Cushion. The wedge cushion is 8cm in height, 43cm in weight, and 13cm in width.
Having passed a series of tests by OEKO- TEX, which has earned us our STANDARD 100 label, you can rest assured that the everlasting comfort wedge cushion is nothing short of safety material.
The wedge cushion is made with a quality foam that will provide premium comfort to anyone who sits on it. If you constantly have to stretch your neck to see whenever you're driving because of a low seat or your height, consider this cushion the best for you. As a result of its thickness and size of 8cm, driving will be easier if you are not too tall to see those ahead of you while driving.
This shows that your body will be prevented from pains in your neck region also as t will also solve your problem of continuous neck stretching, especially if you are on the short side, and you'll see from a better viewing angle.
Reusability
How about its reusability? You may ask. Well, asides from the fact that it was produced from a hundred percent standard material, the wedge cushion retains its shape after use. Of course, you know that its shape will be deformed when you sit on it, but it will retain its original form when you stand up.
It is also able to resist wear and tear. Problems of it getting torn easily or getting extremely thin are not something to worry about. Also, there is no likelihood of its content littered all over your car whenever it gets torn.
Slip-resistant
The wedge cushion is slip-resistant; that is, you don't have to worry about falling off from it while you are driving, just like when you are seated on your car seat. With its non-slip bottom, be rest assured that you won't slip off when you come across a bump on the road.
The proper way of attaching it to your car seat to prevent you from slipping is by placing it in a U-shape towards the backrest of your car seat.
Handy to carry
The wedge cushion is lightweight and very handy to carry in case you'll be traveling in someone else's car. With its double strap, you can easily carry it in one hand to wherever your destination is.
Free Replacement
Virtually everyone likes bonuses and tips. Suppose your cushion gets distorted or out of shape untimely. In that case, the wedge cushion manufacturers or distributors will gladly receive it from you and instantly give you another one as a replacement.
As always, customer satisfaction is our greatest delight. You can reach out to us instantly for a quick replacement, and we will be glad to listen to you.
Free shipping
As long as you patronize us, you are guaranteed free shipping irrespective of your location. So, you can get as many as you desire, and your package will be delivered to you free of charge.
Durability
You will never like to buy something that will never last. This cushion is guaranteed to last for years irrespective of how far your car travels daily.
The lifelong property of this cushion will help you save yourself from the stress of ordering for replacement too quickly and, at the same time, keep your body from pains.
Washability
It would never be nice for you to use a cushion for years without getting it washed. This is why the wedge cushion bag, just like your pillowcase, is washable and can be dried after washing. You will not only be doing yourself a favor of having a clean cushion but also of having a non-foul-smelling cushion.
U-shaped ergonomics design
Doctors and orthopedic surgeons will always recommend U-shaped ergonomics design materials if you have pain whatsoever in your hips, legs, back, and other sitting-caused pains because of the significant role they play in relieving body pains.
You won't have body pains while driving with its U-shaped design.
Ventilation
Heat is prevented from your body as the wedge cushion is well ventilated to air. This ventilation characteristic will help avoid unnecessary odor due to sweat from your body and rashes that result from sweat.
The Everlasting Comfort seat cushion for car is the proper support you need as a car driver. You can bid farewell to body pains and your constant usage of body pain relievers with its usage.
Whether you are of a low height or larger weight size, the wedge cushion will always remain the best option for you because of its resilient property.
Do not bother giving it a second thought. Car cushions are well worth it.