You must have driven by a vehicle wrap that made you feel uneasy, confused and shaken. On one hand, a wrap does a lot of things incredible right. I mean if we look at a vehicle with wrap, parked near a road, we instantly figure out that the vehicle belongs to that particular business or company. The large font, bright colours and catchy content on the wrap, make the advertisement quite easier.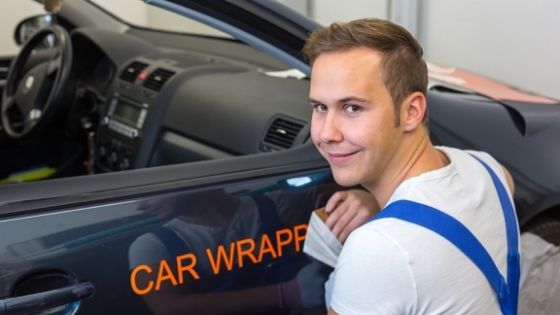 But at the same time, sometimes wraps look awfully ugly. So ugly that even a single glance at them makes us feel like puking.
Meanwhile, we need to understand that it is not the wraps that make the vehicle ugly. Actually, it is the wrap design that could go horribly wrong; making a vehicle look way more horrible.
So, avoid the bad designing; save the message and impact of the wrap from going in vain. Avoid the following 5 mistakes:
1. A Vehicle Wrap In the Wrong Size
Does the wrap fit your vehicle perfectly? If yes, well and good! If not, get it down immediately! The fascinating designing of the wrap, the bright colors and catchy content will be f no importance if the wrap doesn't fit perfectly to your vehicle. Get your hands on a wrap that goes perfectly with your vehicle. You can also hire van signage for the best solution for your vehicle wrap.
2. An Overly Stuffed Vehicle Wrap Design
Look, if your vehicle is something like a cargo van or a truck then you may go with wrap designs that have a lot of stuff written over them. On the other hand, if your vehicle is small, something like a car or a jeep, please keep the wrap design minimal.
Throwing a lot of extra information on a smaller canvas will mess up everything. It is the worst idea. Vehicle wraps should be designed by keeping in mind that they will be read by the people. They should be readable. They should be direct, bold and concise.
3. Necessary Information Should Be Put Out
While finalizing your wrap design, make sure it has all the necessary information. Do read the wrap by yourself and see if you could get an idea about your company just by reading the wrap. Does it convey the right information to the customers?
If it does, you are going right! But if you feel something is unclear, go for editing.
4. The Typography That Makes The Vehicle Wrap Illegible
There are many cool fonts available in the market. But it certainly doesn't mean that you have to flex all those cool typographies on your vehicle's wrap. Remember the wrap should be readable. The typographies make the wraps illegible and you can't afford that. Be careful.
5. Avoid Bubbling
Sometimes, inadequate preparation, overstretching, incorrect heat application procedures, and even installing in un-ideal climates such as high humidity or cold temperatures leads to bubbling. Bubbling makes the wrap look horrible. So make sure to get rid of it before you miss the chance of getting new customers.
Make the Heads turn of your customers by look for high quality UTE wrap!