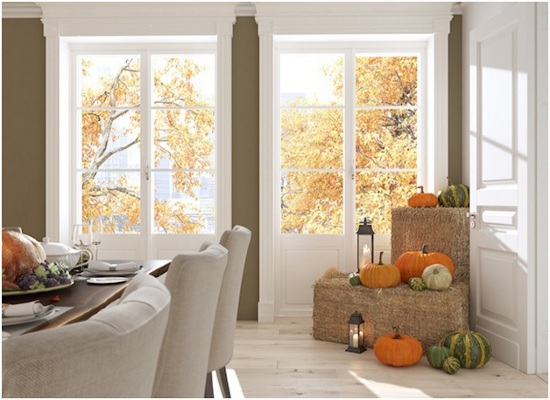 It's never a bad time for an interior redecorating action. It's like going to your hair dresser's – sometimes its absolutely necessary, while at other times it's just because you're bored and feel like you need a change in your life. So, it can basically be done every season and since summer is behind us, it's time to replace all the sunny beach motifs and bring fall into our homes. If you're thinking about a serious endeavor of changing your interior design completely or you just like to make a few seasonal changes and adjust the mood, you're at the right place. So, buckle up and let's take a look at some cool fall design ideas for your new inspiration.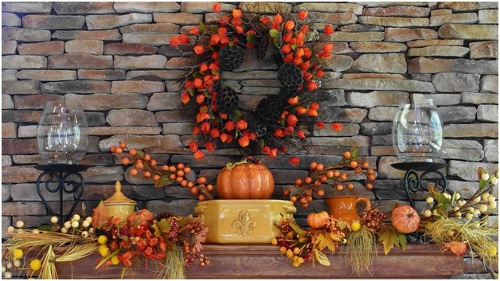 Dark for elegance
There's a certain appeal to darkness and if you feel it, too, perhaps you could implement it into your home. If you'd like to bring in a more elegant design, you may feel that you need a lot of money and expensive furniture. The truth is that a few simple tricks will suffice and they don't even cost that much. Simple plain furniture is a great prerequisite for an elegant design. You can just paint your old cupboards and shelves black and dye the walls in a dark green shade and you'll have a great interior. Of course, the walls can also be many other colors, as well. They can be white, grey, dark red or even purple. Basically, any combination you like will do, just make sure that dark colors prevail. Of course, you can get new furniture, as well, but it's not obligatory.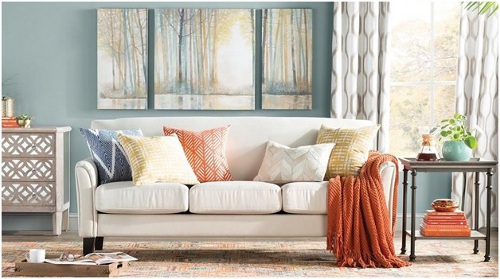 Cozy living room
There's no better symbol of fall than a nice and comfy living room. Of course, the focal point of each living room is its cozy lounges, which is why you need to try hard and choose a large sofa that is soft as a cloud. It should fit many people and make them feel utterly relaxed. However, if you can't afford a new sofa, you can work on making your existing one better. It can be done by introducing new pillows and they will have a double role – making the couch more comfortable and changing the interior of your room. Living rooms that have all the colors of the fall are simply amazing and all the warmth of colors turns into the warmth of the heart once people spend some time inside the room, so it's a definite must.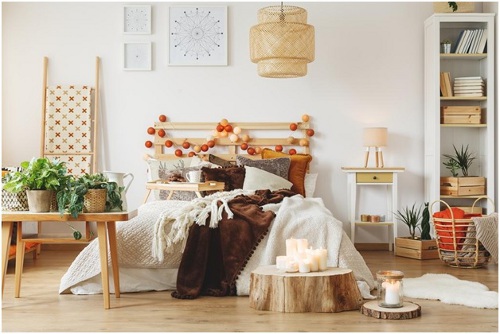 A little bit country
Stone, wood and a fireplace also signalize fall quite well and they can be introduced anywhere from the hallway to the bedroom. The choice is yours. If you can adjust a part of your house to have these elements, it would be a nice refreshment, but if not, you can rearrange your terrace or porch and try to work some magic there and enjoy some fall moments sitting by the fire under a blanket and enjoying the outdoors before winter strikes. If real stones are difficult to pull off, you can cheat and get a stone designed wallpaper and transform your room with minimal effort and budget. You don't need the real stuff, but you can still create the right atmosphere, so go for it.
Shock the room
If you need a drastic change of one room, you can choose a theme and bomb it all over the place. This season's trendiest color is yellow, so feel free to make it all yellow. Get yellow curtains, rugs, pillows, table covers and anything you can. Yellow wallpapers also work, as well as actually painting the walls. You should also get a couple of details in the same color such as vases, ashtrays and similar tiny details to complete the room's transformation.
Basically, you just need to bring nature inside when it comes to fall designs. It isn't that difficult. Experiment with all possible shades of red, brown and yellow and see what you like. Layering is also a good idea as the temperatures outside are decreasing and it's nice to get a subjective feeling of warmth once you see all the layers in the form of covers and pillows, especially in the living room. Anyway, just try these ideas and see if any of them fit your vision of a fall design and make sure to have fun with it.