Early childhood is the most precious time for most parents. These are formative years for children, and the right kind of education and exposure can positively impact them. Early childhood learning center are a perfect way to imbibe young children with love for learning. In addition, these centres will introduce children to adequate social interaction, teach them life skills, build a strong foundation of language and mathematical skills, etc. Children of a wide range of ages are eligible to join such centres, starting with six-month-old infants. Most parents enrol their children in these centres before starting regular school.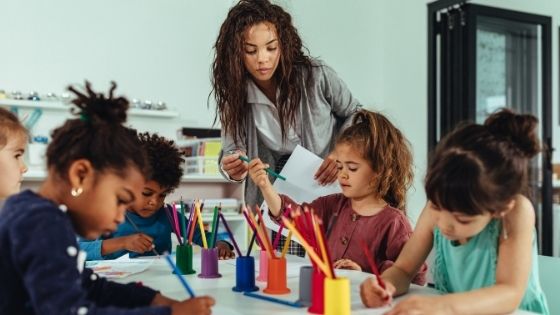 There are several schools of thought on what style of education is the most effective for young children. Some methods value the importance of learning to develop life skills for future years. Others show a bigger preference for unstructured play and emphasise on free-learning. However, most theories of early childhood learning agree that the early years of a child's life are a critical period, and providing a solid foundation during this time will go a long way in ensuring the child's development and success in life.
Here are the primary factors to consider while choosing an early childhood learning center for one's young children:
● Quality: This is the most crucial factor to consider, as teaching methods of good quality and engagement will exponentially increase the student's motivation to learn more. They will instil a love for learning in the students that will help them achieve future academic success.
● Age-specific activities: A good quality programme will include activities that are age-specific. They will fully engage the child's mind and facilitate the optimum development of gross motor skills and fine motor skills and enhance all cognitive development areas.
● Engaging activities: The right early childhood programme will focus on cultivating children's curiosity and enhancing their creativity and language skills. These activities can also lead to children developing a life-long interest in art and other related fields that will increase their emotional and mental well-being.
● Focus on both individual and group activities: Introducing young children to teachers and peers of their age and helping them navigate early social interactions will help them build a strong sense of self-confidence and develop their emotional intelligence.
At the same time, activities that focus on the individual and encourage the child's imagination, concentration, and creativity are equally important. A good learning centre with proper study plans and facilities will have a balanced approach and will ensure overall development of a child's future.
● Parental involvement: One of the main functions of early childhood learning centres is to get children used to interacting with others and learning to develop independently, without their parents being around the whole time. However, this can be a slow process. It can be helpful to allow parents to interact and engage with their young children in the playrooms and classrooms, thus continuing the parental bond in a balanced manner.
Engaging young children in learning activities and skill development provide an effective transition to full-time school in the child's future. In addition to this, enrolling children in early childhood programmes also positively impacts their behaviour, health, mental well-being, and overall development. Moreover, studies have shown that it can also lead to a long-term decline in criminal behaviour and positively influence the children's parents.