A hybrid workplace and home office setup are foreseen to be the trend in Australia and internationally in the next decade. This shift in our work practices can entail necessary improvements in our homes since we will be spending much time at home than before. We need our homes to suit our new needs and adapt to current events. Ranging from mounting security cameras to fire extinguisher installation, here are things you can do as homeowners that are easy to add to your new or existing space.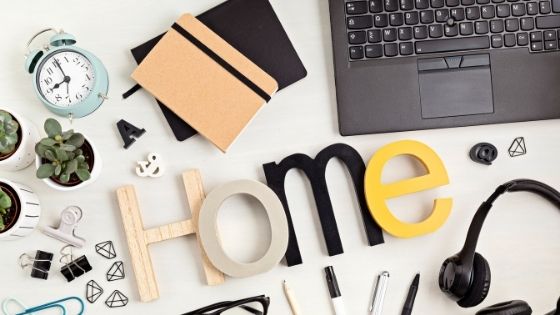 Air Purifiers and Better Indoor Air Quality
The current COVID-19 pandemic has changed our ways of looking at cleaning our surroundings. We became mindful of cleaning our spaces for things we cannot see or microscopic. We become concerned about more than just organizing our homes to make it look pleasant. We need it also to feel pleasant.
We aim to have a comfortable living environment. These have a lot to do with air quality and why air purifiers became a trend until now. Air purifiers are effective devices to remove contaminants in the air and provide a healthier breathing space in our homes. Though it is not proven to stop the spread of harmful particles, this device helps relieve any discomfort that people at higher risk, such as those who have allergies and asthma may experience. Experts recommend a purifier with a HEPA filter or high-efficiency particulate air filter.
Surveillance and Home Security
Whether you are working at home or outside, a home security system is always a good addition to your homes. Moreover, the recent trend or rise in online shopping has given rise to over $400 million lost in parcel theft.
For this alarming reason (no pun intended), installing security such as doorbell cameras helps homeowners report such incidents. These smart cameras can alert you to the presence of people coming at your door. It can even be connected to your smartphone to converse with your visitor through phone for safety purposes. Most users report that the most important features to look for are video quality, person alerts, and video history.
Fire Extinguisher and Fire Safety
When people stay at home longer, stoves and electronic appliances are used more frequently. It is necessary to have precautions at home to protect a home's occupants' lives and property. Portable fire extinguishers with ABC dry powder can be extremely useful to control things like kitchen fires before it gets out of hand. Of course, you still need to consider adding a fire alarm and a good home fire evacuation plan.
Ensure that members of your household know how to use a fire extinguisher and are aware of their locations. Adhere to fire safety standards by consulting a professional for the fire extinguisher installation. For home use, professionals suggest a multipurpose unit labelled with ABC. This rating means the types of fire a unit can be effective against. A is for ordinary combustibles; B is for flammable liquids, and C is for electrical equipment.
Conclusion
As we try to maneuver to an ever-changing world, we will be introduced to systems, technology, practices, and studies. What we should remember is the priority is always us residents—our health and safety. Let us stay vigilant, continue to educate ourselves, and know which innovation works best for us.