Nestled at the foot of the Carpathian Mountains next to the Vistula River, Krakow is hailed as one of Poland's most captivating urban hotspots. The city features a total of 18 boroughs, each possessing a distinct character as well as administrative autonomy. The Old Town holds a formidable reputation as UNESCO's World Heritage Site, boasting a myriad of architectural treasures with immense historical significance.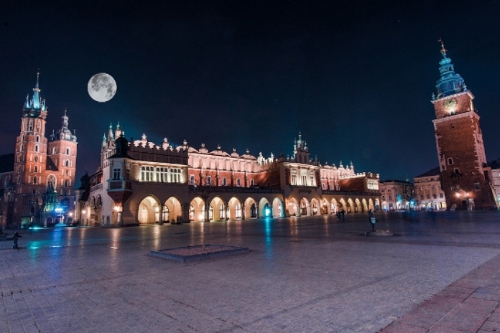 What was once a Stone Age settlement is now Central Europe's bustling hub of culture, commerce, entertainment, and education, which attracts all sorts of visitor profiles. If you ever wondered how Krakow became such a popular European destination, here are some interesting facts, which will definitely put things to perspective.
Old Town – Young Crowd
Krakow may have a long-drawn history but its modern-day inhabitants are quite youthful due to one reason alone – universities. There are over 200,000 students attending various programs here, thus making up one-fifth of the city's entire population. Even Nicolaus Copernicus himself was once a student in the Jagiellonian University, the most distinguished university of Krakow.
With so much young blood on the current scene, the city is teeming with vibrant nightclubs, pubs, and entertainment venues. Consequently, Krakow is also regarded as one of the top stag do capitals of Europe with tons of customizable adventures and bachelor activities to choose from.
Festung Krakau – The Fort That Held The City Together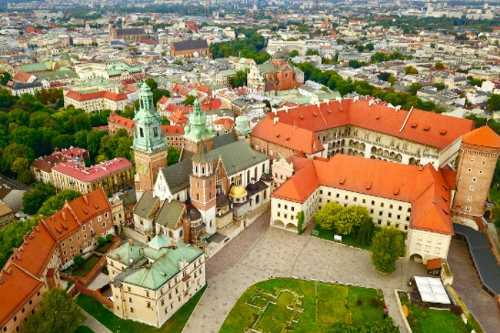 Krakow was once the seat of Nazi Governorate during World War II with Hans Frank nominated as the head in office by Adolf Hitler himself. As a direct result of this violent reign, the Jewish population was systematically decimated in nearby Auschwitz Concentration Camp and other death facilities. However, in order to resist the Red Army insurrection in 1944, the city was turned into a fortress with trenches encircling the peripheries and anti-tank obstacles filling the streets. Windows on ground floors were sealed off, systems of bunkers were constructed, and the entire city virtually became a seemingly impenetrable shell.
Fortunately, failing military strategies on the Eastern front and the shortage of Nazi soldiers made it possible for the Soviets to breach the urban fortress in January 1945 and claim victory over the besieged city. A lot of the architecture was destroyed by artillery attacks but some consider it pure luck that certain elements still remained intact or at least in restorable condition. All things considering, the irony of Festung Krakau enabled us to admire some of Krakow's old-world beauty to this day.
Authentic dishes you never knew originated in Krakow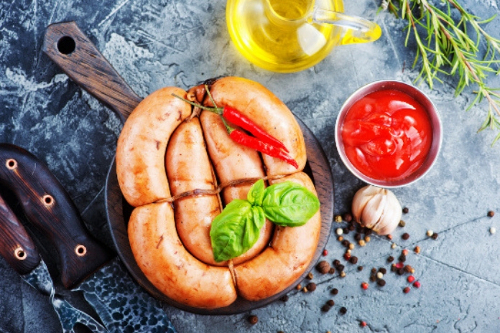 Continuing on a more brighter footing, Krakow's both best restaurants and local street vendors serve delicious autochtonous dishes, some of which even went international. Kielbasa Krakowska or Krakow sausage, for instance, is the culinary pride of the city and synonymous with the Polish tradition. This cold-cut dish is usually served with a ring-shaped bagel adorned with poppy seeds, which was popularized by the Jewish communities that migrated to the US.
Also, you should definitely try "Michalki" sweets, the flagship product of "Wawel" confectionary factories. And when it comes to street food, don't forget to savor the popular zapiekankas. Their basic version is essentially toasted baguettes topped with cheese, mushrooms, and ketchup but you can always add other toppings and ingredients to the mix. Its aroma filling the streets contributes to the overall sensory experience this royal city has to offer.
Conclusion
Krakow is a city of contrasts. It is youthful, historic, and bustling with activity. The city's history will humble you, the citizens' mentality will entice you, and the nightlife atmosphere will captivate you like no other. You simply cannot go wrong with Krakow as your next tourist destination so book your plane tickets and prepare for an unforgettable adventure.