Love is a journey, and the engagement proposal marks a significant milestone along that path. It's a moment when two lives intertwine in a commitment to spend forever together. Crafting the perfect proposal isn't just about the ring; it's about creating unforgettable memories that will be cherished for a lifetime. In this blog post, we'll explore ways to ensure that your proposal becomes an indelible part of your love story.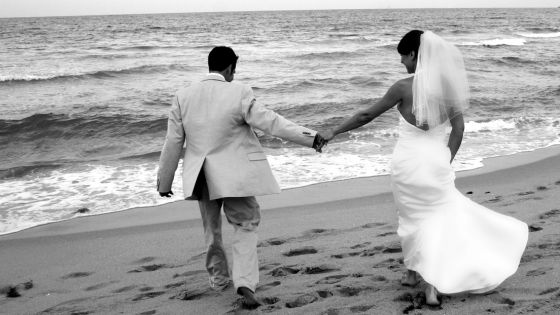 1. Choose a meaningful location
The first step in creating an unforgettable engagement memory is selecting the right location. Consider places that hold sentimental value for both you and your partner. Maybe it's the spot where you had your first date, the park where you shared your first kiss or the beach where you took a memorable vacation together. When you choose a place with a special meaning, you infuse the proposal with an extra layer of significance.
2. Incorporate shared interests
Think about your shared hobbies and interests as a couple. Do you both love hiking, cooking, or stargazing? Incorporating these passions into your proposal can make the moment feel uniquely "you." Whether it's proposing during a mountaintop hike, cooking a special meal together, or stargazing under a sky full of stars, these shared activities can turn the proposal into a memorable and personal experience.
3. Engage loved ones
If your partner appreciates a more public display of affection, consider involving close friends and family in the proposal. Their presence can add an extra layer of emotion and make the moment even more special. A surprise engagement party with loved ones waiting to celebrate with you can turn the proposal into a heartwarming and unforgettable event.
4. Write a heartfelt letter
Words have the power to touch the heart in ways that actions alone cannot. Consider writing a heartfelt letter expressing your love, appreciation, and hopes for the future with your partner. Reading this letter aloud during the proposal can be a deeply moving experience. It allows you to share your emotions and create a lasting memory of your heartfelt words.
5. Photography or videography
A picture is worth a thousand words, and a well-captured video can bring back the emotions of the moment like nothing else. Consider hiring a professional photographer or videographer to document the proposal. Having high-quality images and videos will allow you to relive the magic of that day and share it with friends and family.
6. Incorporate music
Music has a unique ability to evoke emotions and enhance the atmosphere of any moment. Choose a special song that holds significance in your relationship, and have it play during the proposal. You can even take it a step further by having live music, like a guitarist or violinist, perform the song. The melody will create a beautiful backdrop for your proposal, making it all the more unforgettable.
7. Create a scavenger hunt
A well-planned scavenger hunt can turn the proposal into an adventure. Craft clues that take your partner on a journey through significant places or memories in your relationship, with each clue leading to the next until they finally arrive at the proposal site. It adds an element of surprise and excitement to the moment, making it truly memorable.
8. Add a surprise element
Sometimes, the most unforgettable proposals are the ones that come with an unexpected twist. Consider incorporating an element of surprise that your partner would never see coming. Whether it's involving a favorite celebrity, arranging a surprise fireworks display, or even including a beloved pet in the proposal, these surprises can make the moment stand out in your partner's memory.
9. Personalized jewelry
Personalizing an engagement ring is a wonderful idea. It means designing a ring that reflects your partner's style and personality, making it extra special. Custom-made rings are unique and full of emotion. Whether it's adding a special gemstone or engraving, personalizing your ring is a beautiful way to celebrate your love story.
Instead of choosing a common, mass-produced ring, you can create something that truly represents your partner. A personalized engagement ring is a keepsake that will be treasured for generations.
10. Share a meal
After the proposal, it's essential to celebrate this significant moment in your lives. Plan a special meal, whether it's a homemade dinner or a reservation at a favorite restaurant, to share immediately after the proposal. Breaking bread together and toasting to your future as a newly engaged couple will create a lasting memory of that day.
Conclusion
Creating unforgettable engagement memories is about more than just popping the question; it's about crafting a moment that captures the essence of your love story.
By choosing a meaningful location, incorporating shared interests, engaging loved ones, writing heartfelt letters, documenting the moment with photography or videography, adding music, creating a scavenger hunt, surprising your partner, personalizing the jewelry, and sharing a meal, you can ensure that your proposal becomes an indelible chapter in your love story. So, go ahead, plan that perfect proposal, and let your love story unfold in a way that you'll both cherish forever.