Shall I go for online classes or stick with offline classes?
In today's advancing globe, a newborn from their birth is exposed to the digital globe. Education advancement has also improved with technology. Face-to-face classes can be normal for you, but going for an online course has definitely perks. Online education has made it very easy to attain educational classes and there is no age limit. Rather than killing your dreams, it's high time to soak up some of the advantages of online classes just at home, using the internet.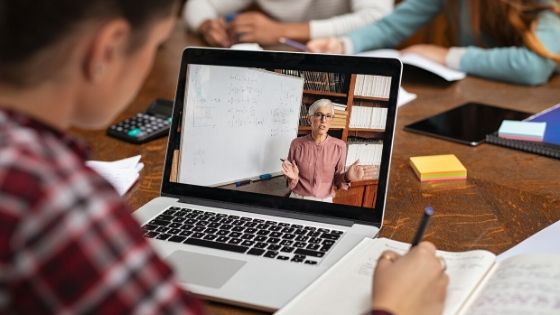 Benefits of online college classes
The following are strong reasons why everyone encourages attending online classes.
1. Flexible environment
The most important benefit of taking up online classes is that you tend to exercise a flexible environment right at your home.
Irrespective of what you were, whom you are with, where you are, it's perfectly a chill way to attain quality education and be beneficial for your future prospects.
You can attain studying virtually from any device at your comfort, and you're not tied to a particular place/environment requiring a lot of energy-consuming every day when using a smartphone or a laptop can do the trick for you.
2. Easier Scheduling of Classes
"I missed my class again"!
Let online classes be the ideal solution if time is your problem. This is a very brilliant way for those students who cannot make up for classes at the right time, especially during weekdays. The best part is, you can receive education at any time of your will such as; after the whole day work, after getting your children to sleep, or taking care of your family members; old-aged parents, or waking up early before you start with your daily chores.
Plus, choosing and picking your routine time is one thing, but making an attempt to finish each task assigned to you should be your sole responsibility.
3. Affordable price
'With the good course tags expensive prices". That is why-online colleges are the most affordable.
This is your power. Often the most sensitive concern when it comes to covering educational costs due to the progression and competition among offers by different schools courses
Taking an online course, you'll pay very less and earn a quality degree as well as shaping your future.
No more fees on transportation, housing, library fees, parking, late fees, and amenities associated with the campus. Simply pay for your online course fee. Student loans are accessible for students needing financial aid.
4. Improved self-discipline
Self-discipline is the most challenging factor for every individual. Studying digitally is far more different from face-to-face education. One has to show self-efforts, compassion towards completing the tasks assigned within time.
Being lazy with your own fixed schedule will lower your course interests if self-discipline is out of your dictionary.
5. Advancement in career
Career advancement is a beautiful benefit under online courses. Everybody wouldn't mind having a balance in their work-career-life.
It offers you advancement in options where you can work and earn a degree while still attending classes. You get paid for your work, you earn your degree with your favorable time just at home. You can also travel to any part of the world and complete taking different courses just at your tip having the internet. You're free of sticking at a particular spot unlike olden days with uniform and routine rules.
6. Greater ability to focus and interaction skills improvised
Silent and shy students have a great chance to boost their interactions by having discussions on relevant topics, subjective discussions with the whole audience in the chat group, questioning doubts with the professors. On the other hand, students gain ken focus on their learning and level of concentration much better than the old class method activity.
Now you know how to be a confident student, as confident as the participants in AEW wrestling shows. Now, you are like Cody who has risen straight to the top of the wrestling. Like Chris Jericho who contributes to the show in different ways, you are able to contribute in your studies in the same way. You are like Jon Moxley, who knows how to show his confidence and strength.
7. Continuing with your profession
Choosing between a degree and a profession was a difficult task in the past. With the introduction of an online course, keeping up with your job while earning your degree, maintaining academic credentials is proved a major benefit in today's world. The majority of the students are taking up a work-study program on their own campus due to expensive course costs.
8. Avoid commuting
Bad weather is unpredictable. Students having a long-distance issue, having to travel longer from their place during heavy rains, thunderstorms or snowstorms have a higher risk of accidents or driving conditions. Due to this, colleges often have to postpone classes to avoid putting commuting students.
So, the best solution to avoid missing the relevant classes in those situations is by turning to "online courses". Digital chat sessions with time, attending lectures and participating in interaction on topics with the whole group. It saves fuels with no commute for classes.
9. Better technical skills
The most basic e-learning course requires knowledge of simple computer skills. Students acquire having knowledge of various Learning Management Systems (LMS) and programs. These include creating digital documents and sharing it, translating it, integrating audio/video materials into assignments, finishing on-line training class duration, and many more. Students also get free iPads or laptops under some institutions.
10. Transfer credits
Along with the advantage of attending class from anywhere in the world or while spending holidays, attending online classes from an accredited institution and transferring credits to a primary college is beneficial.
Earning college credits without any harm to your holidays, plus fulfilling your daily academic responsibilities is cool.
On the other hand, colleges that have fewer courses flexibility which doesn't satisfy your needs, you can always attain an online course at other interested institutions, transferring the credits.
You can refer to the best online colleges in portals like The College Monk.
How do online class function?
Software applications such as Learning Management System (LMS) allows for documentation, tracking, reporting, administration and delivery of educational courses.
It enables instructions to upload a course for student accessibilities in an easy way. The common LMS consists of Canvas, Moodle, Blackboard, giving exchanging of information from a person to another.
Powerpoint presentations and other teaching methods are applied for teaching, conducting online tests and exams by programming method, having video conferencing for learning and discussions, fixed attendance maintenance via online live chats. Plus, lecturers can provide feedback to the student's queries by comments or mailing when using software applications.
This only saves a lot of time and students advanced.
There are several free online certifications and/or course Websites that you can use to enhance your personal statement or resume such as Alison and Google Digital Garage at your disposal.
Concluding thoughts
If you want to make a good turn in your academic life, and you're reading this article, it is only possible that you have less idea about studying online.
In today's digital world, where everything has a connection with networking especially with education. A student can effortlessly pursue their dream career or any fascinating passion course through online under an accredited institution. An online degree is as worth as an offline degree.
Why wait for an opportunity, when on-line courses have it at most? Start it today. The power is yours.