Progressive web apps (PWA) are the new mobile web phenomenon. Progressive web apps leverage cutting-edge technologies to provide fantastic, native-like user experiences by merging the best web and mobile apps.
Progressive web apps, first proposed by Google in 2015, are mobile-friendly web applications developed to provide an app-like interaction on the web. A progressive web app can be considered a website created with web technologies that can operate and experience like a native application.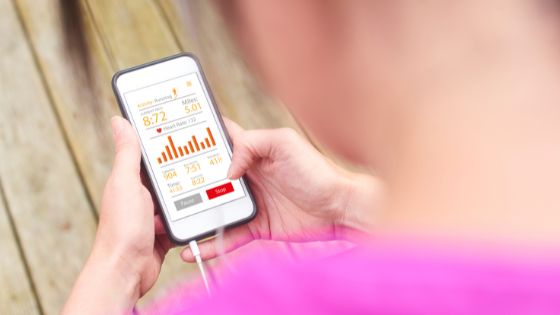 Users can access progressive web apps from the first time they visit your website: no installation is necessary, and there is no need to exit and look for an application in an app store. The more frequently a user visits and engages with your app, the more influential and effective it becomes.
It loads faster (even when no connection is available), sends user-permitted engaging push notifications, has a home button icon, and provides a comprehensive full-screen experience by embracing the capabilities of service workers.
Progressive web applications are as follows:
Prompt: Quick, efficient, and seamless answers to user interactions.
Reliable: Regardless of network conditions, load promptly from a user's home screen.
Engaging: Provide immersive, native-like user experiences without requiring an app store.
Why PWA: The Native vs. PWA Debate
"Why not?" is the actual question here. If you already have or are constructing a web application, you already have a prospective progressive web app. "But it's not on the app store," you say—don't worry! If a person finds your website, they will also find your web app.
Their first approach to your site provides them with whatever they need to enjoy the benefits of a PWA. Because acquiring users on the web is far easier than with native applications, why not engage that user base with rich, wonderful, native-like user experiences?
Most web traffic currently originates from mobile devices, and recent research suggests that most mobile users try only a few new apps per month. Users aren't spending plenty of time in the app store seeking new apps. Still, they spend as much time on the web, where they may come upon your polished new progressive web application or website.
PWAs require no more work from your consumers to provide an app-like experience, so it's a no-brainer—make your web app a PWA and offer the greatest experience possible.
What Constitutes a PWA?
The following qualities and standards should be incorporated into a progressive web app:
Responsive: The application can adapt to any form factor, including desktop, mobile, tablet, and future forms.
Progressive: It operates for every user, regardless of browser, because they are created with progressive enhancement as a basic premise.
Connectivity independence: Service workers enable functionality even when connected to low-quality networks.
App-like: App-style interactions and demeanor make users feel like they are using a native app. Because of the service worker update capabilities, Fresh is always up to date.
Secure: The content is served over HTTPS to ensure its security.
Discoverable: Apps can be identified as such through manifest files and service worker registration, enabling search engine discovery.
Engage: It makes re-engagement simple with features such as push notifications.
Installable: This allows consumers to retain valuable programs on their home screen without requiring an app store or complicated installation.
Linkable: It is accessible and can be effortlessly shared via a URL.
The progressive web app checklist deconstructs the fundamental features further. At the same time, Google's Lighthouse product goes a step closer to achieving an automated application testing tool.
Collaboration with PWAs
Most innovative businesses are quite thrilled about this new web technology and can't wait to put it to use. Their service employees are already waiting in the wings of the front-end architecture. They are ready to serve offline content, enhance home screen functionality, and provide push alerts for their prospective clients' sites.
You might think, what exactly are service workers?
In simple words, service workers are scripts that run in the background of the browser. They operate individually from the rest of the website as well as provide caching capabilities for PWAs. They provide the app shell that is cached on users' phones in conjunction with HTML and CSS.
This shell is swiftly loaded from the cache, with material pulled from either the server, if appropriate, or previously cached content. This means rapid loading rates for the website's shell, which means no blank white displays while the user waits for the website to load.
With 40% of people abandoning a website if it takes more than three seconds to load, this significantly impacts bounce rate and visitor retention.
Even though PWAs are not yet wholly supported on all browsers (Brave, Chrome, Safari, IE, and Edge), the other benefits of adding web app capabilities to a site are numerous. Such things, like the website speed increases seen on sites like the Weather Channel, demonstrate that PWAs benefit all users, regardless of browser.
Whether you're an individual who is thinking of building a website or already owns a website, you must employ PWA. Even if you're an agency committed to offering the most effective experience for your customers and users, you should be eager to begin integrating PWAs right now.
Final Thoughts
The future of the mobile web has arrived, and it is a progressive web application. They are implemented to create a high-quality progressive web app that will boost engagement and conversions through dependable, speedy, and engaging user experiences.
The future is here, but are you adapting to it?