Planning for buying self a home which you can boast about and call all yours? With prices of properties soaring, one can certainly not buy a home only with savings in hand. A home loan is a pre-requisite to realising the dream of buying self a home. Many lenders offer home loan for salaried and self-employed at a competitive rate of interests and attractive offers. It is thus advisable and a smart move to do prior research about best home loan providers in the country before plunging into one. A fintech platform, LoansJagat offers an excellent portal wherein one can compare different lenders for their offerings in terms of rate of interest, processing fees, loan amount, loan tenure, EMI and other hidden charges. On account of what best suits your needs and requirements, you can choose a lender.
Here is a jot down of top 5 home loan providers in the country.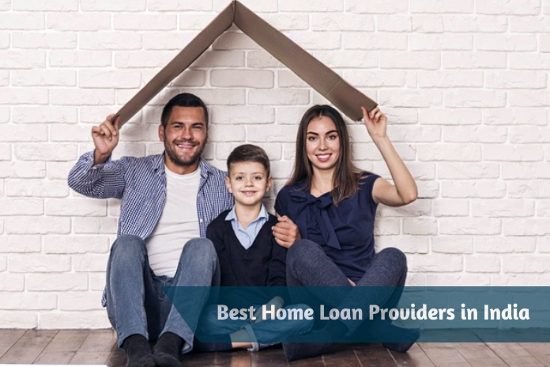 SBI HOME LOANS
SBI Home loans are the leaders when it comes to best home loan providers. They have multiple home loan products catering to the needs of diversified customers. The bank offers an affordable rate of interest on its loan and also offers a special concession for women borrowers.
Some of the home loan products offered by SBI are:
SBI Regular Home loan
SBI NRI Home Loan
SBI FlexiPay Home Loan
SBI Corporate Home Loan
SBI Pre-approved home loan
SBI Loan Against Property
SBI Tribal Plus and many more.
SBI has easy eligibility criteria and offers loan to Indian residents between 18 years to 70 years. Their rate of interest starts from 8.55% and one can opt for loan tenure of up to 30 years. They charge nominal processing fees and have no hidden or prepayment charges.
ICICI BANK HOME LOAN
ICICI Bank home loan can be accessed by a click of a button using their online app which allows for quick approval and disbursal. Their eligibility criteria encompass age bracket of 21 to 65 years and their home loan interest rates start from 8.80%. They offer loan tenure of up to 30 years and have low EMIs option to match your income. Minimal documentation process and pre-approved home loans make ICICI bank one of the most sought after home loan provider.
Some of the home loan products offered by ICICI Bank are:
● Home Loan
● Balance Transfer
● ICICI Bank Home overdraft
● Loan Against Property
● 30 year home loan
● Pre-approved home loan
AXIS BANK HOME LOAN
Axis bank home loan is hassle proof and comes with attractive interest rates. Their quick application processing process ensures fast approvals and disbursal in your accounts. Their rate of interest starts from 8.90% and comes with small EMI options and zero prepayment charges.
Some of the home loan products offered by Axis Bank are:
Axis Bank Home loan
Fast Forward Home loan
QuickPay Home loans
Asha Home loan
Super Saver Home loan
Shubh Aarambh Home Loan
Power Advantage Home Loan
HDFC LIMITED HOME LOAN
HDFC Limited is a leading home loan provider which offers excellent loan products. Their age eligibility criteria encompass between 18 to 65 years and are offered to self-employed and salaried individuals. Their rate of interest starts from 8.55 % and offers concession for women borrowers. One can avail their home loan for long tenures and payback in easy EMIs.
Some of the home loan products offered by HDFC Bank are:
Home Loans
Plot Loans
Home Extension Loans
Rural Housing Loans
Home Improvement Loans
Balance Transfer
HDFC Reach Loans and many more
PNB HOUSING HOME LOAN
PNB housing is a premier in providing home loans. With convenient repayment options, this state-owned housing corporation offers quick home loan approvals and disbursals. Their rate of interest starts from 9.10 % and their loan processing process is fast, transparent and approachable. They offer doorstep services and have PAN India reach to cater to a multitude of borrowers.
Some of the home loan products offered by PNB Housing are:
Residential Plot Loan
Loan for NRIs
Unnati Home Loan
Home Extension Loan
Home Construction Loan
Home Improvement Loan
Home Purchase Loan