A fulcrum of culture and history, with one of the most diverse biodiversity on the planet, Asia is one of the exquisite continents to visit this year. Asia is home to nearly half of the world's population, with a history that spans through centuries. Here's a look at the some of the top destination in Asia.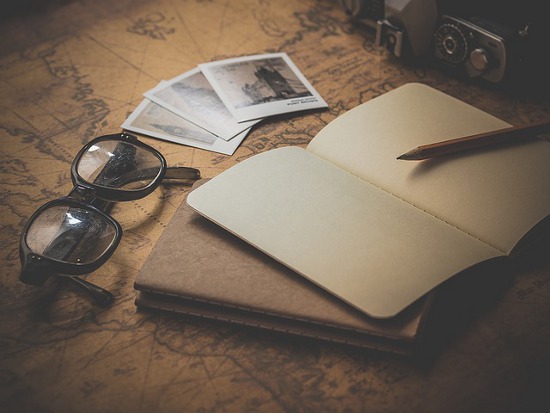 1. Maldives
A favourite among honeymooners, this quaint little island is one for the memories. With clear blue skies and pristine turquoise blue waters, you can lounge on the soft white sands and bathe under the warm gaze of the sun. Male is the capital of Maldives, and is home to some luxury hotels, with excellent services and world-class hospitality.
While lazing on the beaches of Maldives, don't forget to try one of the water sports like scuba diving and snorkelling.
2. Singapore
One of the best-known destinations in southeast Asia, Singapore is a biodiversity hotspot and his home to one of the best zoos in the world, the Singapore Zoo is a must-visit. It is home to a wide variety of wild animals, especially orangutans. Sentosa Island is another gem that is worth exploring, with calm blue seas and a wide array of resorts to relax at, this is a perfect escape with your family. Now, with several budget-friendly Singapore Holiday Tour Packages, you can relax and have a great trip.
3. Malaysia
A meeting point of Malay, Chinese, Indian, Dutch and British culture, this south Asian country holds an old-world charm and an exuberant nightlife. If you love handicrafts and traditional crafts, then the streets of Pasar Seni should be in your itinerary, you will be welcomed into a sea of beautiful handicrafts that have decorated the culture in Malaysia for ages and continue to captivate minds.
4. Tokyo
The capital of Japan, Tokyo is an architectural marvel and is considered one of the most modern cities in the world. While in Tokyo, you can go on a gastronomical ride as Tokyo was voted the city with the highest number of Michelin star restaurants in the world.
The history lovers can visit the –
The Senso – Ji Temple
The main deity of this shrine is goddess Kannon. Kannon is a Buddhist goddess, who symbolizes compassion. Other places to explore in this temple are the incense vat and Kaminari –mon Gate
Meiji Shinto shrine
This shrine is dedicated to Emperor Meiji and Empress Shoken, for their influence during the Meiji restoration. The shrine is located in a forest and is a favourite picnic spot.
While in Japan, don't forget to visit Ginza district, it is the fashion capital of Tokyo and a paradise for shopaholics.
5. Bali
This erstwhile city in Indonesia is an island well known for volcanoes and verdant vast expanse that engulfs the entire landscape. The city is dotted with several sacred Hindu monuments and temples, with an awe-inspiring history; this place is one for the history buffs. Some of the best spots in Bali are:
Mount Batur
Several tourists throng this spot, on a trekking expedition to witness the sunrise. There are several guided tours to ease your experience and is a perfect picnic spot with the family.
Ubud Monkey Forest
While a forest filled with monkeys might send shivers down your spine. This is a forest that has more than just monkeys to entertain your senses. It is home to the long grey tailed macaque and boasts of a peaceful coexistence between man and nature, where the animals are free to roam about without human interference. This forest also holds some cultural gems, like ancient temples that are hidden away in the thickets.
7. Cambodia
The historical significance of this magnificent country attracts thousands of travellers from across the globe every year. With ancient relics and monuments like the Angkor Vat and an internationally acclaimed cuisine, Cambodia should be on traveller junkies' bucket list. Cambodia was once a mix of Hinduism and Buddhism, and you can see the influence of the cultures in the architecture and traditions. Some of the best spots in Cambodia are:
Tonle Sap
This is a freshwater lake and one of the largest in Southeast Asia and is known for its floating villages, which is home to communities like Cham.
Preah Vihear
Built during the Khmer regime, this temple is an architectural feast dedicated to the Hindu deity, Shiva. The temple is set in a picturesque surrounding, with an awe-inspiring view.
So pack your backpacks and plan your next trip to Asia!