Car Rental industry is on the rise and it is now used by most of the customers throughout the world. There are many car rental providers in the market indicating that there is furious competition as well. Management of car rental business is not an easy job; it requires experience, efficiency, skills and a smart management work mode.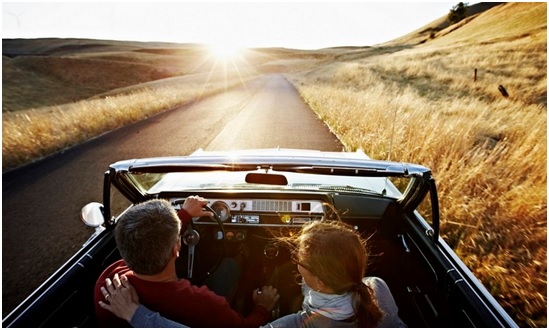 Why do you need Car Rental Management Software for your Car Rental Business?
A car rental management system can assist a rental operator in managing vehicles, its data, online bookings, reservations and many more. Here are some more reasons why a car rental business needs web based car rental booking software –
1. Control Rental Cars
Car rental booking software includes various other modules in it for online reservation, online data management, document management and fleet management. Therefore all these modules aid an operator in controlling and managing their vehicles. With such a software, it is easy to allocate and reserve vehicles for the customers as well as its very simple to find the status of every vehicle of the fleet.
2. Online Booking
Online booking is a great feature provided by most of the car rental software. This feature gives an access to customers to book their favourite cars via the website. Customers can directly see the information about all the cars available for them and the prices. With many advance car rental software, you can also add some extra added benefits and discounts for your customers. So the necessity to talk to a person and bargain the price vanishes in thin air.
3. Less Paper Work
Documentation management is one of the most delicate tasks for a car rental operator. By using such software, it is easy to organize all the data, payments, invoices, quotes and rental agreements.
4. Billing and Invoicing
By using a Car rental management system, it is easy for operators to track the record of payments, generating online invoices and billing options.
5. Manage Sales
Rental software makes it very easy to manage sales. There is no need to check your available vehicles and allocated vehicles manually. The software shows all the vehicles, rented vehicles and in park vehicles in a single click. This way it becomes very easy to manage sales and achieve your set target.
Insurances and Protection
Insurances are part of a car rental industry. If you are providing a car for rent then you must have to provide insurances and other protection policies, depending upon the local rules. A good car rental software assists in creating insurances, establishing rates, creating theft protection schemes. Car rental management software provides full control to your business and helps in resource management.
Technology in the Rental Industry:
The U.S.A. Travel Association has come up with numbers suggesting remarkable rise in trips undertaken yearly, mostly a significant rise in leisure trips and so, car rental companies have started to tap on this profitable nest that was completely overlooked earlier. Companies are focusing all their attention in developing more user friendly platforms prioritizing customer satisfaction. With so many start-up companies coming out in the market, there's no room for error and customer dissatisfaction.
Companies like Hertz were the first to start decentralized position working culture that could be handled from any location in the world with internet connectivity. Lyft and Uber have changed the dynamics altogether with their ride-sharing services and startups like Turo are allowing drivers to generate passive income too. And what led to this revolution? It was car rental management software that revolutionized the car rental business in the last 5 years with its easy to use interface and excellent POS system.
There are many car rental booking software companies competing with each other in today's market of auto rental software providers. So, if you are interested in creating your own auto rental portal or vehicle service, we believe car rental software system is your go-to-option. Such software creates an easy breezy operation process in the organization, free from paperwork and laborious manual supervision and handling. So what are you waiting for, go find the best car lease software that perfectly suits your needs and works in the best possible manner for your organizational module.