Looking for a commercial property in Orange County can be a trying time; there are so many areas and environments to choose from. Whether you're looking for a building to accommodate retail or an office-based business, there are going to be certain things you will need to know that will help you make the right decision on leasing your new commercial Orange County property.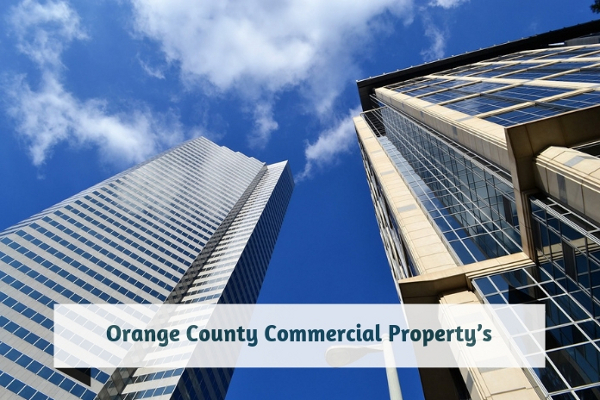 Key topics you'll want to bring up before making your decision are the elements of your lease. You will want to fully understand what you are getting yourself into. Read the fine print, examine your commercial space and expand your options.
Lease Terms and Agreements
When it comes down to the lease terms, you will be paying for the lease the entire time it is active. So, if you decide to leave a few months early, you will still need to pay for the months or time you will not be there. That being said, it is important to be certain about your commercial Orange County property before signing any paperwork. If you're not certain about staying at a property, see if you can do a short-term lease over a long lease.
There are pros and cons of a short lease and long lease. If you're not positive about the area and still lease the property, a short-term lease is perfect t. However, the downfall of having a short-term lease is you'll have to re-negotiate your rental costs if you end up wanting to stay when your lease is up.
With a long-term lease, you'll have the same rental payment for a longer time. Having a long-term lease agreement benefits the individual leasing the commercial property and has secured them financially.
If you're opening a franchise and you know things are going to do well, a long-term lease may be best. If you're just starting up a business, it's ideal to choose a shorter lease due to the chances of things not going as planned. You don't want to still pay for a property if your business goes under.
Figuring Out the Expenses
As soon as you figure out what you're going to do lease wise, don't sign the paperwork just yet—you'll want to talk to your landlord about base rent.
Base rent is the initial amount of rent you're going to pay each month; however, you'll want to be sure the base rent stays the same. Some landlords will charge you extra based on the income you make at the business.
For example, if you're opening a retail store, the landlord may ask for a percentage of each item you sell. Let's say you sell something for a dollar; your landlord may ask for $0.05 of that dollar. If that's the case, you'll need to prepare yourself for the rent to rise.
Be aware that your rent may rise due to escalation. A landlord will usually add a bit of escalation into the base rent, in the beginning, to keep up with the market. You may want to see if you can just pay a set price each year.
Let's say you and your landlord can come to an agreement on paying $0.70 more per square foot each year instead of paying a crazy amount one year and a smaller amount the next year. It keeps things easy and communication stays clear.
If you're renting a commercial property and something happens, such as a piping problem, be prepared to pay some of the expenses. Operating a building is not cheap that's why rent is so high on certain properties. If something happens it may be too much for the landlord to fix themselves so, they may charge you an extra amount.
This doesn't happen at all commercial properties, but it does happen. This is another reason for you to read the fine print and work with a lawyer to be sure you didn't skip over any important details about the rental agreement.
Making the Best Decision on a Commercial Property
If you're lucky, nothing will happen and everything will go smoothly. However, there is one more thing you need to look at before making your decision – parking.
When buying a property, you're usually so focused on the interior and the day-to-day running of the business, that you might look over the little things. You need to be sure your employees and customers have a place to park.
It's frustrating to want to go somewhere and you're forced to park far or in a tight spot; it can cause people to change their mind about coming in, which wouldn't be ideal for business.
Choosing the perfect property for all your needs is difficult and it comes with a lot of emotion. Is there enough parking? Will there be enough room for my product? Is this rent worth the area? Are a few of the many questions you are going to ask yourself before leasing a commercial Orange County property.
However, if you read the fine print and take your time with your decision, things will work out. Have faith in the process and get excited about your business!