Two-wheeler is an apt vehicle to ease through the traffic. It is also the most preferred ride for the sheer thrill. But just like other automobiles, it poses risks of damage and accidents. Therefore, the Motor Vehicles Act has mandated getting Bike Insurance for protection. Now, you get two options to choose from – a third liability policy and comprehensive plan.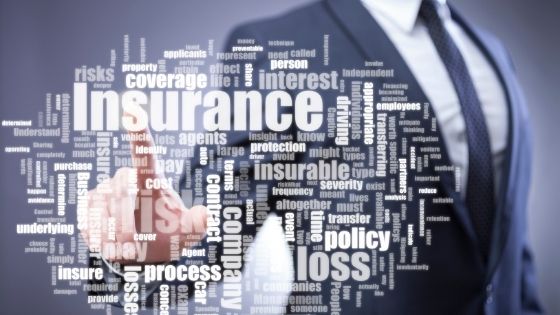 The former is a minimum requirement that covers obligations, and the latter offers broader coverage. But both fall short in some areas. Hence, there are extra covers available called add-ons. These let you customise your plan optimally when you buy a comprehensive policy. However, they often get declined due to additional costs. If you are on the fence if you need them, understanding them should help:
1. Cover depreciation:
Your motorbike gets subjected to wear and tear as time passes. The insurers consider this factor during the Two Wheeler Insurance claim. Hence, they only pay for the depreciated value of the damaged parts. It robs you of the actual cost you paid for them. Therefore, a depreciation cover is available to get you the actual value of such elements. Hence, the extra premium is still better than losing out on the value.
2. Aid personal accidents:
Whenever a mishap happens, there are two parties involved. However, standard insurance mainly caters to only third-party liability. Some insurers offer personal accident coverage of up to Rs. 1 lakh for severe injuries to the rider. But if this is missing, getting the add-on for the same is valid. This way, your safety gets assured along with the vehicle and third-party.
3. Avail roadside assistance:
This 2WheelerInsurance cover is helpful if you frequently travel on long routes or highways. It is because it provides backing when you most need it. It comes in handy when your motorcycle breaks down in the middle of nowhere. The service is active 24*7 and aids with fuel delivery, towing, flat type, battery drainage, onsite repairs, etc.
4. Get gap value:
This add-on is effective in getting the return to the invoice of your vehicle. If there is theft or loss to your motorbike, insurers pay the insured declared value. This refers to the current market value minus the depreciation. This gets mentioned in your invoice. The add-on also covers the road tax and other registration fees to ease the process. Hence, it is an excellent feature to have with your motorcycle insurance.
5. Fulfil consumables expenses:
When you have a vehicle, it requires regular maintenance. One of the major components responsible for this is consumables. A specialised add-on is available to assist you with such expenses. It covers bearings, fuel filter, grease, lubricants clip, brake oil, screw, nuts, bolts, etc. This helps you sort costs incurred on repairing or replacing them regularly.
6. Customisation:
The standard policy is not ideal for everyone. It provides the primary coverage to let you get by. When you opt for add-ons, you get to personalise your online bike insurance plan. It enables you to fulfil your needs better by making the decision voluntarily. The separation of each facility also allows you to choose only the necessary ones.
The additional features satisfy extensive coverage requirements. Each of them offers valuable benefits. These help you in the long run. Plus, you get to modify them during Two Wheeler Insurance renewal easily.