Many people feel self-conscious about their teeth and their smile, whether it is because they are missing teeth or their teeth are crooked or discolored. This can have a significant impact on their confidence and self-esteem and can even prevent them from socializing or reaching their full professional potential. For years many people have put up with feeling bad in this way, but they do not need to put up with it any longer.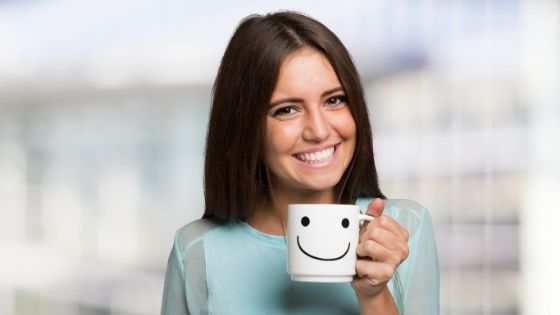 Cosmetic dentistry is an increasingly popular market, with more people realizing its potential benefits all the time. You might have a special occasion (such as your wedding) on the horizon, or you might simply want to feel better about yourself every day. If you are self-conscious about your smile and would like to take action, here are some possible treatments to consider.
Complete Smile Makeover
Some cosmetic dentists will be able to combine several types of cosmetic dentistry, completed in several stages until you have an entirely new smile. Before beginning work on your new smile, your cosmetic dentist should spend time planning your smile using state-of-the-art digital design technology. This will show you exactly what your smile will look like when all work has been completed so you can be sure you are choosing the right treatments. This should take into consideration your smile and facial profile, the spatial proportions of teeth, and your personal preferences.
Lifestyle Smiles, for example, in Brighton, Victoria, offers a wide range of cosmetic dentistry treatments for people of all ages, including Digital Smile Design.
Invisalign
Invisalign is another popular treatment for people of all ages who have crooked, overlapping, or poorly aligned teeth. The treatment is much like traditional metal braces in that it slowly pushes the teeth into a more attractive position, but they are clear and therefore less visible. In some cases, they can also deliver results in a shorter time period.
Teeth Whitening
Whether a person has naturally yellow teeth or their lifestyle has led to discoloration (e.g., smoking, drinking wine or coffee, poor dental hygiene), professional teeth whitening can make a significant difference. Teeth whitening can be attempted at home with a kit, but the quality of the kits on the market varies greatly, so be sure to check with a professional dentist before going ahead. However, it is important to note that not all staining can be removed via whitening treatments, as some are too deep, so you may need to consider other options like veneers.
Westminster dental practice is dedicated to offering you with the affordable dental treatment you need to maintain your teeth healthy.
Veneers
Whether made from porcelain or a composite material, veneers can enhance the color, shape, and size of a person's teeth. The treatment is popular because it is quick and effective, involving the placement of a thin layer of porcelain over broken or discolored teeth. Each person's veneers will be designed and created especially for them to ensure they look natural and follow the flow of the rest of their teeth.
Bonding and implants
Some other concerns a person might have include chipped or broken teeth, missing teeth, or large gaps between teeth. Dental bonding or implants can be used to fix these issues, simultaneously improving the appearance and functionality of your teeth.