Occupational health refers to the promotion and maintenance of workers' physical, mental, and social well-being across all occupations. It includes prevention among employees of any adverse working conditions that cause health impairments.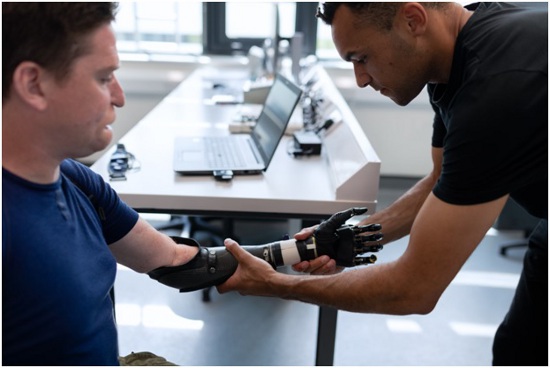 Investment in these services is an essential business practice that helps minimize employee absenteeism, improve productivity, and foster a healthy work culture. Here are some of the most prevalent services your facility should look into employing or training.
Nurses
Occupational health nurses provide much-needed assistance for employees suffering work-related injuries or illnesses while helping their employers prevent workplace injuries and accidents. Their expertise helps businesses reduce medical insurance claims costs, worker's comp payments, absenteeism costs, and helps return employees quickly to work safely, while offering ongoing mental health support.
These professionals are registered nurses (https://explorehealthcareers.org/career/nursing/registered-nurse/). Most hold at least a bachelor's degree in nursing; some also possess master's or doctoral degrees. Nurses typically need to complete additional coursework and obtain certification before becoming licensed as such.
A nurse's primary duties are to diagnose and treat injuries sustained on the job site, investigate their source to ascertain if it is work related, conduct workplace safety inspections, and advise employers on improving their working environments.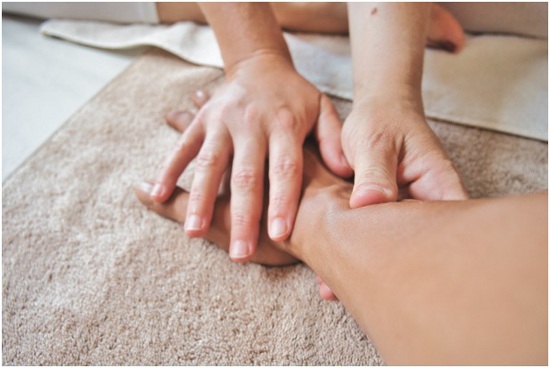 Physicians
Occupational health physicians assist employees who have been injured on the job with returning as quickly and safely to work as possible. These professionals employ various strategies like rehabilitation methods, health education programs, and government regulations regarding workplace and environmental safety to achieve this end.
Employers also work with occupational hygienists to enhance the working environment and reduce risks of injury to ensure a safe environment for employees and prevent costly lawsuits or absenteeism claims from employees. This helps cut healthcare expenses costs as a result.
While most people associate it with workplace injuries, its scope extends far beyond this. For example, what is occupational health can include workplace wellness programs that encourage healthy lifestyles – smoking cessation programs, nutrition and fitness plans or mental health support are just a few examples. In the long term, they can have a substantial impact on any organization over time.
Employers can take proactive steps to keep their employees safe and productive by offering these services such as workers' compensation case management or employee screenings. By including these benefits in their benefits package, employers can attract top talent while simultaneously decreasing workplace accidents.
Specialists
Occupational therapists (OTs) are typically called in following workplace accidents to assess what went wrong and determine how it can be avoided in the future (which you can learn about here). They conduct inspections of work environments and prepare accident reports, workplace analyses, Occupational Safety and Health Administration forms, initiatives to control or correct hazardous materials as well as reports to report hazards to workers or even participate in investigations of occupational illness or injury.
Specialists often find their work physically exhausting and demanding. Traveling to job sites requires excellent vigilance to detect any risks or hazards, while they must use their skills to solve problems using complex data analysis or discovering relationships not readily apparent – yet such hard work can be extremely rewarding if done with diligence.
An effective program can help to mitigate worker injuries and illnesses, saving businesses money in insurance premiums, workers' compensation payments, and government fines while increasing worker morale and productivity.
Work injuries are an ongoing scourge, with an average of one person injured every seven seconds in the workplace. Such accidents can lead to physical and emotional injuries as well as decreased productivity – many can be avoided through safety programs that include education, training, and inspection.
Consultants
Consultants specialize in the medical and scientific aspects of work-related illnesses, accidents, injuries, and diseases. Their knowledge ranges from physical and psychological aspects of the workplace environment that could impact employees to how it may impact health outcomes for employees. They may recommend ways to minimize or remove risks like safer chemicals or improving workplace ergonomics as well as assess worker risks as well as assist with rehabilitation programs and return-to-work programs.
When choosing an occupational health consultant, look for one with experience in your industry or field of work. They should understand your concerns and be able to explain complex issues clearly and simply. In addition, communication must be effective with employees as they collaborate towards solutions together with you. Finally, do not forget about cost – an experienced consultant should offer competitive rates while still offering value for your money.
Safety assessment is an integral component of workplace safety. According to OSHA standards, employers must conduct safety evaluations at their facilities to determine whether they comply with federal safety standards. A safety review might include checking whether hazardous chemicals are labeled and tracked according to OSHA requirements, or inspecting whether equipment like guillotine cutters has protective guards installed as required.
Once occupational safety consultants have identified problems, they can devise solutions. This might involve purchasing new machinery, altering work environments, or changing work practices – for instance, purchasing a hoist could prevent worker injuries caused by lifting heavy materials – saving both time and money over time.