When you have a beautiful smile, your confidence naturally shines through. Feeling confident is something that you deserve. So, just how can you feel more confident with your smile, and what can you do to improve your existing smile? When you are beaming with a healthy and happy smile, you can take on the day ahead and even the whole world if you choose to!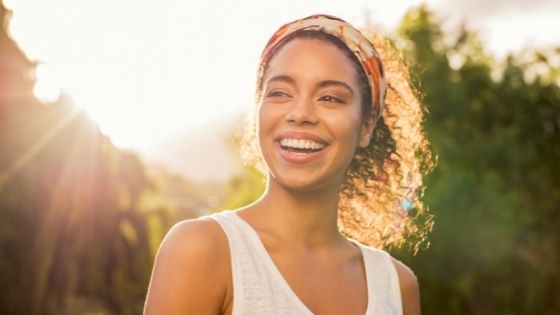 Look at Having Dental Implants
If you are missing any teeth, or if your teeth are severely worn down, it will affect the overall aesthetic of your smile. Obviously, when you lose an adult tooth, you will have a large gap to replace. If you do not fill in the gap, you will always feel self-conscience, and over a period of time, this could really knock and dent your confidence. Having a dental implant or having several dental implants done at once can fill in any gaps you have as a result of tooth loss. Having a full smile again will help your confidence and happiness beam.
Get Cracked or Chipped Teeth Repaired and Fixed
If any of your teeth get damaged, chipped, or cracked, it will affect the confidence that you have in your smile. Getting any cracks or damage fixed is a great way to improve your confidence. Having a consultation with your dentist or with a cosmetic dentist is a good step to make because they will be able to inform you about what you can have done and when. Trying to fix your teeth yourself is not recommended and could end up causing more damage than good.
Look at Having Your Teeth Whitened
Once your teeth are healthy, strong, straight, and free from damage, the color may be affecting how they look. Over a period of time, the enamel on the surface of your teeth may erode and weaken. When enamel erodes, it exposes the color of your teeth, and this may look quite yellow. Having yellow teeth is not going to fill you with confidence. So, looking at getting them whitened may be beneficial. When you are looking at where to get your teeth whitened, you should look at Enhanced Dental Studios because they offer a professional teeth whitening service that will leave your teeth looking and feeling bright, white, and healthy.
Maintain a Healthy Daily Routine
What you do day in and day out when it comes to looking after your teeth is important. A good cleaning routine for your teeth, which uses an electric brush (as opposed to a manual brush), is important. Electric brushes clean quickly and efficiently and provide a thorough deep clean, and this is something that you cannot get with a manual brush. As well as brushing well twice daily, you need to also focus on flossing and using a strong mouthwash. A good mouthwash will leave your mouth and breath feeling fresh, as it will wipe out nasty bacteria and odors. Flossing will remove little bits of hidden dirt, which may hide in the crevices of your teeth.