Online trading is a risky game, but it may be profitable if you know how to trade. Before you invest, you should learn forex completely so that you can enjoy the benefits. In this review article, we will tell you about the etoro and its services they provide and whether this is legit for you or not.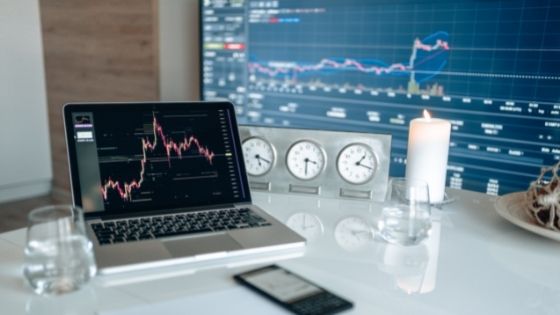 eToro is a simple copy-trading platform, which allows its users to imitate the trades of other investors to over 2300 items, including ETFs, forex, CFDs, and famous cryptocurrencies.
eToro was established in 2007 and is regulated in two tier-1 and one tier-2 jurisdiction, which helps to make it a low-risk broker for trading FX and CFDs. eToro is a good platform for cryptocurrency as well as social copy trading. It provides a user-friendly online platform which has also available in mobile apps for casual investors such as beginners.
However, eToro is a Lil pricer than the other trading forex and CFDs, Despite the recently lowering spreads and providing zero-dollar charges for US stock trading. Moreover, eToro's proper research resources and techniques are limited in comparison to its competitors.
Investment Offerings
There are 2361 tradeable symbols on eToro. The table below summarizes the various investment products offered to eToro customers.
Compatibility: It is a multi-tasker broker platform where it goes out of its way to ensure that traders have a pleasant experience. For instance, eToro offers you to choose between the trading CFDs and trading the investment product directly from the trade-ticket window. It's modest, but it's quite successful.
Cryptocurrency: Cryptocurrency trading is available in both options, which are CFDs and trading with the underlying asset, such as buying bitcoin. Note that Crypto CFDs are not available for the retail traders of any UK resident. However, the trading cryptocurrency is not available in these countries, Russia, Netherlands, and France.
Tools and Platforms
The main feature of eToro is the combination of self-directed trading and copy trading into a single trading experience, and it's an excellent combo.
User-Friendly:
The ease with which users can perform simple operations and complete tasks, which includes making watchlists and selecting instruments by browsing available markets and directly completing trades from each watchlist, is at the basis of the eToro platform experience. In 2021, eToro was named Best in Class in the user-friendly category, as well as for Beginners, because of their design qualities.
Structure of Copy-trading:
On eToro, all traders trade manually, and eToro does not allow fully automated trading systems, such as those provided by MetaTrader. As a result, you can be sure that when you copy other traders on eToro, they make each trade personally. This is important to note because many other social trading systems that collect trader performance allow both manual (human) and automated methods; however, eToro's network only allows manual trading.
Final Thoughts
At the end of the review etoro, we mentioned that eToro is a trustworthy and safe platform with low risk. However, it is the best choice for beginners, where you can easily learn and start trading. They also offer useful tools where you can use them on the web or mobile app, which is very user-friendly.