It can be quite difficult to develop a business in today's environment. In addition to the need to invest a lot of money, it requires enough knowledge and skills to stay afloat and bring your business to profit. Modern conditions make this process much more difficult, so business owners need to look for methods that will help them adapt to the new realities.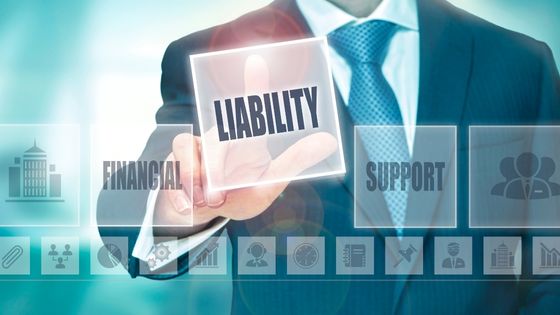 Waiver of liability is one of the documents that is a real helper in dealing with controversial situations and allows businessmen to minimize all possible risks.
Peculiarities of the Creation of a Liability Waiver
It is worth noting right away that the percentage of risks for each type of activity is different. The sphere of services is most exposed to the emergence of unexpected situations that may have a negative impact not only on the financial side of the business, but also on its reputation as a whole. Drafting a waiver of liability will allow you to remove the responsibility from the company and transfer it on the shoulders of the client.
Of course, it is worth taking into account that the other party must be aware of it and agree to it. This is the reason why it is important to properly draw up a legal act, which will not only help convey all the information to the client and notify him of the risks, but also be legally enforceable.
What Should It Include?
Each document has a standard form and a list of mandatory items that must be prescribed. It is important to note that it is quite difficult to make such a contract by yourself for the first time, which makes it necessary to consult specialists. A qualified lawyer will be able to give recommendations, draw attention to the mandatory criteria and describe the peculiarities of drawing up a legal act.
The waiver of liability can be drawn up in electronic format and the waiver tool is used for this purpose. Regardless of the format, it is important to spell out the following points in the contract:
The parties between whom the document is concluded;
The service that will be provided;
Description of all possible risks that may result from the service;
Consent of the client to assume all the risks;
Signature and date.
These points must necessarily be spelled out in the legal act. It is worth noting that any slightest mistake or omission can be disastrous for the company and bring big problems. A lawsuit, ruined reputation or financial losses are only a part of what can happen in case the contract is not signed or a mistake is made in its preparation.
Electronic or Paper Format?
Quite a few companies stay loyal to the traditional way of document management, considering that the best solution is to keep everything in paper copies. However, it is not a secret that such methods do not allow for quick resolution of work processes and take up a lot of resources.
It is much more effective to use software such as Pandadoc, which allows you to create documents in online format.
It won't be difficult to draw up a digital liability waiver, because you will be able to find a template document on the resource, which will greatly simplify the question of drafting it. It is also worth noting that electronic document management allows you to quickly send contracts via email, sign them and always have easy access to them.
It's enough just to choose a good software, which will help to do everything fast and take care of data confidentiality.
A few minutes of your time online will help you optimize your work processes and forget about the need to keep your documents in printed form forever.
Online waiver software is a modern solution which helps you to run your business, creating all conditions for its optimization and reducing costs. Time spent on signing documents will be significantly reduced, allowing you to be more competitive on the market than other companies.
Types of Waiver of Liability
The document was firstly used in Anglo-Saxon practice, and later became very popular all over the world.
Waiver of liability is most commonly used in:
Cosmetology;
Medicine;
Tourism;
Extreme;
Provision of software services
In the latter case, the developers have therefore created a waiver software, which helps to remove liability and make the consumer aware of the possible risks in case of his improper use or violation of the manufacturer's recommendations. The client reads the contract, agrees with its contents and thereby refuses to bring claims against the company.
Signing a free online waiver allows you to reduce the possible risks and protect your business from various kinds of proceedings on the part of the client. The legal act is enforceable, which will allow you not to worry about problems that may arise.
The main thing to remember is that the document should be drawn up correctly, taking into account all the requirements and peculiarities. Only in the case of following the recommended sample and prescribing all the risks, it is possible to say that the company's activities will be protected.