If you're a muscle car owner or are considering purchasing one, then this article is for you.
Owning a muscle car isn't a job – it's a privilege. Muscle cars – from the classic models of the 1960s and 1970s to the newer models of today like the 2021 Ford Mustang Shelby GT500 – are a luxury to have. For many car fanatics, it's a dream to own, drive, and customize a muscle car. So, as an owner, you're part of a lucrative global community!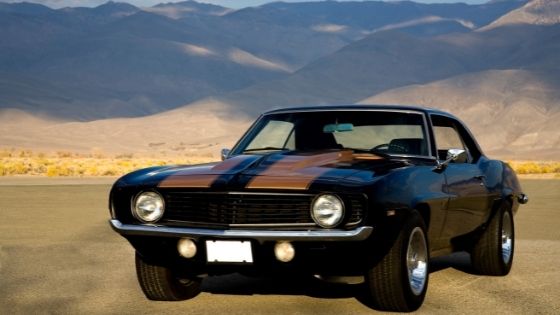 If you're looking to get the most out of your muscle car and take care of it like a pro, here are 5 tips for you to follow. You should memorize these tips, so you don't forget any.
1. Embrace customization and maintenance
Firstly, muscle cars require consistent care and maintenance (particularly if you own an older, classic model). This means conducting monthly checks of the interior and exterior whilst also listening carefully whilst driving for any indications of engine or brake faults. Also, you should frequently clean your muscle car to ensure it always looks its best.
The fun part about muscle cars is their potential for customization. Some people don't like to customize their muscle cars – which is totally understandable – as they prefer to leave them in their original condition. However, if you're somebody who wants to add a personal touch to your muscle car, then look no further than https://www.hgperformance.co. HG Performance can customize your muscle car in many ways, from the wheels to paint jobs, and can also help to keep it in excellent condition through repairs and servicing.
2. Invest in a garage or storage space
To be the ultimate muscle car owner, you really need to invest in a garage or rent a storage space. This way, you can protect your car and keep it in a safe and secure environment. Sure, you can leave your muscle car permanently parked on your driveway, but this is never a good idea!
3. Drive, drive, drive
Some muscle car owners invest in muscle cars purely for vanity reasons. Essentially, they don't want to drive it often (if at all). Instead, they want to display it as a prized possession.
However, cars were made for driving!
So, providing you're comfortable, make sure to get your muscle car out onto the road. You'll get plenty of glances from onlookers and will likely have random people approach you at the gas station to compliment your vehicle – especially if it's a 1970s model.
4. Join a muscle car club
The muscle car community is a prestigious one. In your country (and local town), there will be muscle car clubs that you can join. At these clubs, owners often meetup to display their cars and give each other help and advice surrounding maintenance, sales, and future purchases.
5. Lastly, get insured
Presumably, you're already insured! But how good is your insurance?
Remember, muscle cars are high-value machines that shouldn't be taken for granted. So, even if it's costly, make sure to invest in excellent insurance to not experience any future regrets.