In contrast to any other marketing traffic source, organic traffic is different. Every user who visits your site is free, and this free visit can likely turn into a potential sale. These organic users do not come with any marketing costs compared to paid campaigns.
Most online retailers do not have any idea what their appropriate eCommerce SEO services requirements are. As a result, they do not have the confidence to build landing pages that can improve their rank and attract high-quality traffic. Compared to paid traffic, improving your visibility is not as easy as increasing your budget for advertising.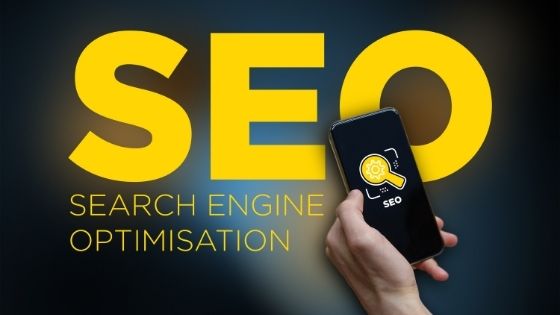 If you are getting overwhelmed by the various choices of eCommerce SEO, then the following tips can help you in potentially increasing your ranking. In addition, you can use this as a basis for reviewing your site and knowing where you should focus more.
Keep in mind that the following are based on best practices, the latest developments, and relevant data. Therefore, any changes that you will implement on your site should be done accurately.
Let Search Crawlers Notice Your Reviews
One of the effective ways of attracting potential customers and increasing your visibility is to develop relevant content on your product pages. So be sure to constantly create new content for your product pages.
By making use of product reviews and recommendations, you can have a steady flow of content. In addition, the reviews that your customers submit can greatly help in convincing others.
Do you know that almost 90% of consumers trust online reviews rather than personal recommendations from their family and friends? Having a few reviews can greatly help in boosting your conversion rate.
Aside from attracting more potential customers, these reviews are also great for your eCommerce SEO. Since your product pages always have fresh updates through these reviews, then Google will reward you. Search results will display your products rather than the products of your competitors.
Sometimes, there are product review tools that display this relevant content so that search engines can't read them. These tools will embed reviews into your page via JavaScript, and the review text is not included in the source code. Although Google is capable of understanding complex coding, it is not perfect. In case search crawlers do not understand your JavaScript, then it will reject your text.
It is why when choosing a review platform, be sure to choose the one that directly inserts the review content into the HTML of your site. It can ensure that both search crawlers and users can access your review text. Aside from increasing your traffic leads, it can also improve your long-tail keyword listing.
Write Compelling Meta Descriptions
Meta descriptions will be displayed below your page title in the SERPs. Google will not read your meta description, but your potential clients will. Aside from the URL and title, this information will help the users decide whether or not they will visit your site.
However, this can be a big challenge for eCommerce sites selling thousands of products that are often changed seasonally. Additionally, you have to make your meta descriptions engaging as well.
Some choose to invest more time in writing unique descriptions for every product. However, this might not be practical for a small business or a large department store retailer. Fortunately, you can use "Concatenation schemas" to make the job easier.
It would help if you established some rules, and it will automatically generate meta descriptions while creating unique content. It is a simple code that automatically uses a set of rules in coming up with unique meta descriptions.
So, rather than spending days or weeks updating a category, this schema can automatically update your whole website. By doing some testing, you could discover the description that can help you in improving your organic click-through rates.
Create Unique Product Descriptions
Aside from having unique meta descriptions, it is also important to have unique product descriptions. After Google released the Panda algorithm, unique content has been the major focus. It aims to promote high-quality content to users. In addition, the objective is to penalise duplicate content that it can find on other pages.
One of the ways of boosting your eCommerce SEO services is to check if your product pages contain any duplicates. Most especially, those products that your competitors offer. If you can find any duplicated content, then you have to rewrite it.
As a result, your content is unique compared to your competitors. By having relevant product descriptions, Google will have more ideas on what you are selling. It can increase the chances of getting your product to show up on relevant searches.
If you are offering many products, you can prioritise the ones that are best sellers or have the highest margins. Then, later on, you can create a strategy for replacing duplicate product descriptions. Ultimately, you can transform the whole website and come up with new descriptions.
If you are selling your products through other marketplaces such as eBay or Amazon, you can use the product description from the manufacturer. This way, it will not duplicate your unique content.
Index Only One Version of Your Site
When it comes to duplicate content, you always want to ensure only one copy of your page. However, it is a common practice for large companies to have their site duplicated. It is common for sites that have a "www" and a "non-www" version. For instance, the page could begin with "HTTP".
If you have several duplicated sites, your pages will compete against each other in search ranking. As a result, you will probably be outranked by your competitor, who only has one page for a certain product.
Duplicate pages often happen when the Robots.txt files fail to block subdomains, are redirected to the main page, or are isolated by a password-protected log-in. When search engine crawlers discover these duplicated pages, the rankings will be split between the two pages. So, rather than having one page obtaining 100% of the value, the two duplicated pages will now get 50% each.
For more eCommerce SEO services, you can always contact the experts. They can help you in boosting your search ranking.