Appearing in Google search results as an advertisement depends on a lot of seemingly abstract factors: budget, a thorough understanding of the target audience, and, perhaps most elusive of all, a bit of luck. Most business owners, unfortunately, lack a comprehensive understanding of Google Ads, including how it works and what to expect from a Google advertising agency.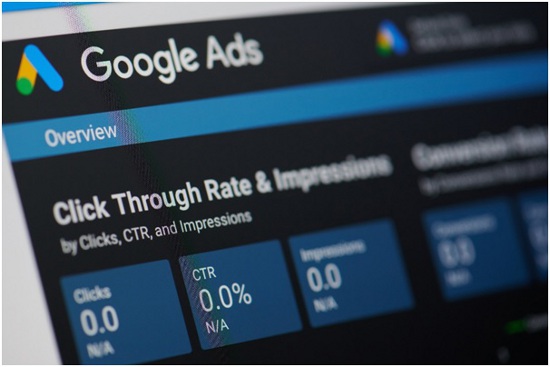 The perks of appearing on the front page of Google are significant: according to a study, people who click on your ads are more likely to make a purchase than those who came from an organic link. In other words, if you aren't working on your advertising campaign with an agency by your side to optimize your ads, you're seriously missing out! In this article, we'll tell you everything you need to know about growing your business with a Google advertising agency by your side.
What Exactly is Google Advertising, Anyway?
Google Ads, previously known as Google AdWords, is essentially an advertising platform offered to businesses and individual users by Google. The platform's primary service is Search, which operates on the basis of brands and other advertisers bidding on specific keywords.
When you bid on a keyword, Google Ads displays your ads in Google's search results whenever a user searches for that particular word or phrase. Google Ads also offers various other advertising platforms in addition to Search campaigns. These include shopping ads, display campaigns, video campaigns, and app campaigns.
Why Work with a Google Advertising Agency?
As a brand setting up ads on Google, you are required to shell out cold hard cash each time someone clicks on your ad. However, the investment can be seriously worth it in the long term in terms of increasing leads and maximizing the ROI for your business. After all, with a worldwide revenue of USD 616 billion in 2022, it's no accident that digital advertising brings incredible returns to businesses. Why else would brands put so much money into it?
Managing your Google Ads is a tough nut to crack due to the significant amount of time, effort, and energy required to manage them. Therefore, many brands make the smart decision of outsourcing the task to a Google advertising agency. If you're on the fence about doing just that — especially after reading about the profitability of investing in Google Ads — here's a list of what a great Google advertising agency can bring to the table for your brand.
1. Create Great Search Ads for Your Brand
Google continues to dominate the search engine market, making it crucial for businesses to have their ads displayed on it to potential customers. A Google advertising agency intimately understands the most effective methods for optimizing campaigns to attract interested buyers.
A great Google advertising agency will collaborate closely with your company to identify essential tactics that can improve conversions and reduce the cost-per-conversion for your leads. A Google advertising agency will take full responsibility for tracking all your campaigns to avoid stagnation and keep them running smoothly.
2. Remarketing and Retargeting Your Ads to Find the Right Customers
Leveraging remarketing can be a game changer for your business, as it presents a great opportunity for growth. A Google advertising agency truly worth its salt can assist your business in getting in on the advantages of remarketing. They will come up with tailored approaches, targeted ad content, and expertly crafted display ads which will allow you to reconnect with and convert valuable business customers and consumers.
3. Stunning and Effective Landing Pages
While creating an impressive Google ad is essential, it's equally important to consider the destination your potential customers will land on after clicking on your ad. Sending them to a website where they can't easily find the product they're interested in can seriously hurt your business and result in lost sales.
The best Google advertising agency understands the importance of having an expertly designed landing page that can convert potential customers into buyers. A good Google advertising agency will have a team of writers and designers with extensive experience dedicated to building landing pages that are optimized for maximum conversions. They will take the time to narrow in on the most effective copy, imagery, headlines, and other elements to ensure your landing page provides a seamless experience and drives results.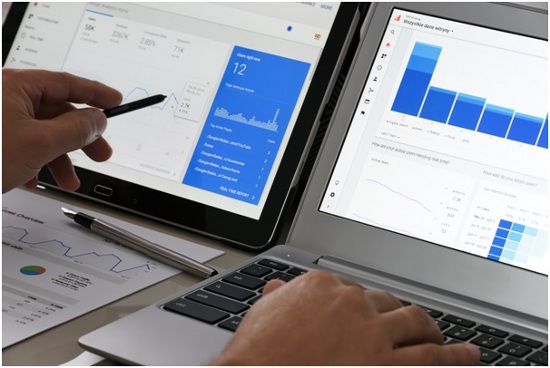 4. A Thorough Process, From Start to Finish
Research: Before starting a Google Ads campaign, it is crucial to conduct research to avoid wasting money. A Google advertising agency will take the time to understand your business and industry, including your brand, products, and competitors.
Strategy: Each business deserves a unique and cost-effective strategy for its Google Ads campaign — and all things considered, this is what a great Google advertising agency brings to the table. They will customize strategies based on your business goals, target customers, and product offerings.
Google Ads Setup: A Google advertising agency will create a solid account structure for your Google Ads campaign, including ad groups, retargeting lists, keywords, negative keywords, product feeds, and more.
Optimization and Reporting: A Google advertising agency continuously monitors and optimizes ongoing campaigns to make the most out of your advertising budget. They will also offer you comprehensive reports and dashboards to keep you up to date on the performance of your Google Ads campaign and make necessary adjustments as and when needed.
The Upshot
Through extensive and precise keyword research, an experienced Google advertising agency like AdLift will take the time to develop cost-effective paid search campaigns that meet your budget while bringing you concrete results. They also come with advanced research tools and industry knowledge — all so you can find the best customers for your business and so they can find you.